Apple plans to build an Iowa data center that fully runs with renewable energy
The company chose Waukee, Iowa because it has minimum risk for natural disasters.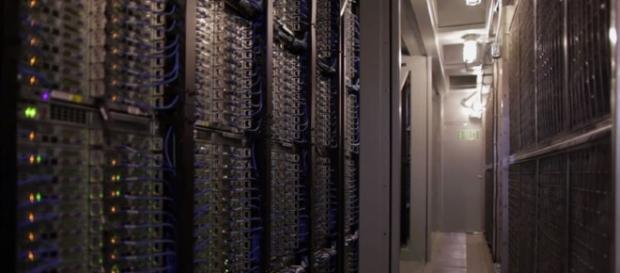 Apple's CEO, Tim Cook, recently announced that the company will build two new data centers in Waukee, Iowa. The company is willing to spend $1.375 billion on its first phase. According to Apple Newsroom [VIDEO], the company will purchase 2,000 acres of land in Waukee, Iowa. The location is about 20 miles west of Des Moines. Apple has been approved of $207.8 million worth of incentives from the Iowa Economic Development Authority and Waukee city council.
Apple data centers run with clean renewable energy
Apple's data centers are completely powered by renewable energy, including the facilities in California, Texas, Ireland and Germany.
It means that the new data centers in Waukee will fully run by renewable energy. The state of Iowa is very well-known for its cheap energy and a large growing portfolio of power derived from wind energy. Iowa has plenty of crop lands and access to high-speed fiber optics. The location also has minimum risk for natural disasters, which is one of the main reasons why Apple chose it.
Why the company did choose Waukee, Iowa?
Giant tech companies such as Google, Yahoo, Microsoft, Facebook and Apple are drawn to the state of Iowa because it has generous tax breaks. According to CNBC, the Iowa Economic Development Authority approved a $19.6 million refund in state sale taxes for Apple, and a $188 million break on property taxes from Waukee. In return, Apple promised to bring in 550 jobs in operations and construction.
But the company did not specify how many of those jobs would be long-term positions.
iPhone 8's rumored specs and features
In other news, Apple will unveil the iPhone 8 next month. The flagship smartphone is expected to have a lot of great features because it will mark the tenth anniversary of the iPhone. The iPhone 8 might feature a larger screen compared to its predecessors. It will also have 3D recognition sensors, wireless charging technology, and dual cameras.
Exact release date revealed
The 3D recognition sensors or facial recognition sensor can generate a "FaceID." The FaceID can be used to verify payments through Apple Pay, or simply unlock the smartphone. According to a report from Forbes, Apple will launch the iPhone 8 on September 12. The company might also launch two smartphones that are just minor updates of the previous model, it will be the iPhone 7S and iPhone 7S Plus. The starting price of the devices might be $1,000.
Click to read more
and watch the video
or