Anker's Genie is your newest, budget-friendly smart speaker
Rate this title
With a built-in Alexa, it looks a lot like Amazon's Echo dot, only cheaper.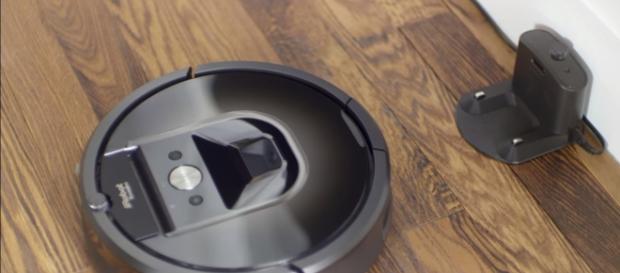 On Wednesday, popular accessory company Anker launched its very own affordable Smart Speaker with built-in Alexa called the Eufy genie. Anker is an industry leader in mobile charging and was founded in 2011 in California. It is a collective effort among a group friends, who, at the time, were working for Google. Their product lineup includes a range of chargers and accessories that are helping to redefine the limitations of mobile devices.
The Eufy Genie
With the company being well-known for providing high-quality accessories at a fair price through Amazon's storefront, it is no surprise that Anker collaborated once again with the online retail giant.
In their recent announcement and unveiling of the Eufy Genie smart speaker, the relationship between the two seemed to grow deeper.
The newest smart speaker shares a number of similarities with Amazon's Echo Dot. The main difference is the price, with the former being $15 cheaper than the latter. It also includes the ability to listen and be controlled by Alexa commands, which makes it all the more versatile. Further, it can playback audio through its own speakers, as well as larger speakers. According to Anker, they plan to release an upgraded version of the Eufy Genie that can connect to Bluetooth speakers. This is expected to cost $40.
What sets it apart?
As mentioned, there is the price difference. Some may even consider it the cheapest high quality smart speaker on the market. The capabilities of the Eufy Genie almost match those of Echo Dot's.
It can be plugged into speakers or it can work on its own. It can also set timers, answer questions, play music, and perform thousands of Alexa skills. Further, it is optimized especially for Anker's own devices, which means there is no need to tell Alexa should the user want to use or talk to Eufy -- the command can be given directly.
Now, the biggest difference is Anker's claim that the Genie sounds better for its price. This obviously looks like a downright bargain considering the Echo Dot costs $50. Anker CEO Steven Yang believes that the Echo Dot is a great product, but with compromises. The company did research and ran a survey, which found that about half of Echo Dot owners connected their device to an external speaker. The other half who did not, complained about the sound quality. The discovery led to the creation of the Genie, which promises the perfect balance in terms of sound.
Click to read more
and watch the video
or