Introducing Watch, Facebook's new video platform
The social network giant embarks on a new venture as it rivals with Youtube and TV shows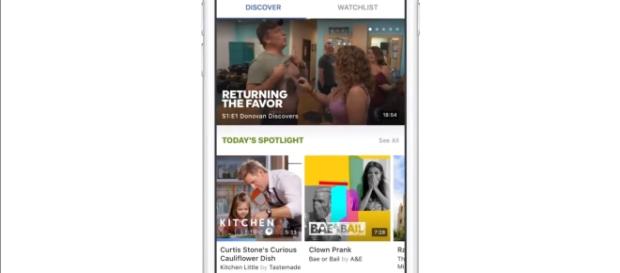 Facebook started rolling out their very first video site, the Watch. It is the social network's first attempt as a platform for showcasing videos specifically made for Facebook. The company has recognized and capitalized on the incredible power of videos in connecting people, sparking conversation, and fostering community. With this latest feature, it may just change the way we watch and communicate through videos. It showcases features from other video sites by pulling inspiration from Facebook's own Instagram and Facebook Live products as well as elements from YouTube, Twitter, and traditional TV.
A new platform for shows and more
Last year, Facebook launched the Video tab in the United States to assist in bringing a predictable place to find videos on the site.
This year, the company took it up a notch by giving users an easier way to catch up with their favorite shows. In a sense, it is a personalized hub for video content that is curated and recommended by Facebook based on the traffic it gathers on the platform.
Time cites an example that illustrates the amazing feature of its categories. For instance, Watch will include a category for "What's Making People Laugh" and this will display shows that gathered a lot of Facebook's "Haha" reaction. The category for "Most Talked About" will highlight video content that simply generated a lot of conversation. Further, the video cluster for "What Friends Are Watching" will provide shows that are popular among the user's friends.
With Facebook's 1.32 billion daily users, the company has maximized its reach by not only providing a video service through Watch.
It will also serve as a platform for fostering and attracting talent where creators and publishers identify an audience, build a community, and earn money for their hard work.
Made for competition?
With other tech firms such as Amazon, Netflix, and Apple making an attempt to entice more users to spend more time on their sites through video content, it goes without saying that videos are redefining the way the internet is incorporated in our daily lives. Naturally, the Watch is seen to be taking on Google-owned Youtube and Twitter. However, some analysts believe that compared to the other platforms, it may be a more challenging feat for Facebook since it is not easily associated with long-form television shows.
Youtube videos are shorter in length and provide users and subscribers to post comments. Netflix, obviously, differs from that perspective with a big gap between the two in terms of user experience. eMarketer analyst Paul Verna thinks that Facebook wants to position itself in the middle of that spectrum where there is the option for social interaction as well as enough running time for viral videos.
Of course, we do not expect to be streaming the next episode of Game of Thrones on the Watch, but it will definitely be the go-to place for trending videos. Facebook's director of product Daniel Danker shared in a blog post that the new feature will be home to a wide range of shows including comedy, sports, and even reality. According to Facebook, the Watch will be available to a limited group of people in the U.S. without specifying who and when. For now, they confirmed that they are funding shows that have a series of episodes and are community-oriented.
Click to read more
and watch the video
or