The startup announced it had closed a $300 million worth of funding and disclosed its investors.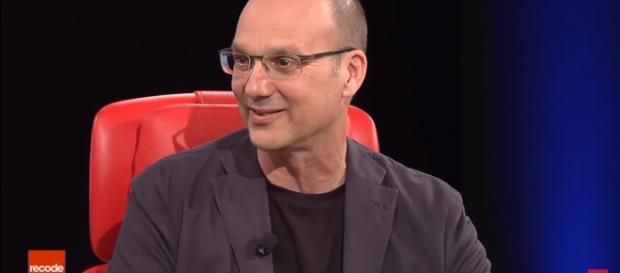 Andy Rubin's start-up, Essential, recently introduced its flagship smartphone, the PH-1, to the public. Being the mastermind behind Android, it comes as no surprise that an Android phone will be among its first products. As the company prepares to introduce their initial product lineup in a bid to unseat Samsung and Apple in the competitive smartphone arena, it is currently dipping more digits into the hardware market.
Funding from investors
According to Wall Street Journal, the company confirmed that it managed to raise a funding of $300 million round B series. Among its big investors include Amazon's Alexa Fund, who through their spokesperson, has affirmed their confidence in the Essential brand.
They believe that the startup's products integrate voice technology in innovative ways through its "compelling vision and roadmap for connected devices." Further, Amazon is excited to see Alexa become part of such vision where technology interaction is simple and helpful. The collaboration evidently starts off on a good note.
In addition to Amazon, other important backers include American company Best Buy, Chinese internet provider Tencent, Australia's Future Fund, venture-capital firm Redpoint, Taiwanese manufacturer Foxconn, and tech investors Altimeter Capital and Vy Capital. Needless to say, Rubin's startup incubator, Playground, is also among the investors that are in support of Essential.
The PH-1 and Essential Home
The PH-1 will be available in the summer with a tag price of $699 and will be exclusively distributed by Sprint.
It can be bought through Amazon's web store as well as Essential's and Best Buy's websites. The flagship smartphone shares quite a resemblance with the LG G6 with both phones featuring super thin bezels and angular edges. However, Essential's device has sharper corners, which somehow gives it a more classic look.
It is also important to note that the phone is void of any branding. There is no logo that represents that carrier or even the company. To a certain extent, it makes the device feel attractive and slick since there is more room at the front to slim down the bezels and extend the screen further. While it is stripped down on the outside, it sure is high-powered at the core. In addition to the phone, Essential is also releasing several accessories including an attachable 360-degree camera plus a docking station.
Along with the phone, the company also plans to release a smart speaker, the Essential Home, that can control music, answer questions, and manage tasks, among others. This device is designed to interact with other smart-home ecosystems and can be controlled using Amazon's Alexa virtual assistant, Apple's Siri, and Google Assistant.
Essential Home can be activated through voice, touch, or even a simple glance. It will also be free of the boxes, tubes, or strange lightings, which are usually found in other smart home hubs.The speaker will have Ambient OS, which has the ability to introduce itself to new and existing devices, setting them up instantly. According to the company, the common themes among their first products displays the ability to "play well with others" through open ecosystems and long lifespans. Given this trajectory, there certainly is a lot more we can expect from Andy Rubin and its startup.
Click to read more
and watch the video
or