Android O: Here's what to expect
Google is expected to announce Android O on August 21 according to reports.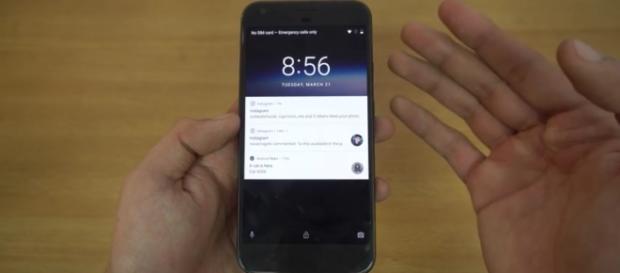 Google made an official announcement recently, stating that the company will be taking the wraps off its Android O software system on August 21 in New York. The update will first be rolled out to Google-branded smartphones, including Pixel, Pixel XL, Nexus 6P, and Nexus 5 X and Pixel C. Following this, the update will be made available for Google's partners. Let's take a look at the features that can be expected from the upcoming Android O software update:
Picture-in-Picture (PiP) mode
The picture-in-picture mode is a minor upgrade that will come along with Android O. Users will then have the option of operating multiple windows at the same time.
For example, users can scroll through their mailboxes in one window, while watching a video on YouTube on another window.
Speedy boot times
Google is going to step up its software, thereby improving its boot time. The apps will now take less time to load up, and the user interface will be pretty simplistic by nature.
Super power saver
Android O will consist of a revamped power saver feature that saves up on energy by restricting unnecessary background activities. Thanks to this feature, the smartphone will last much longer than it does right now with Android Nougat. The update will also sport a Doze function that saves up much of the energy when the device is sleeping.
Android O is going to arrive with a setting that automatically pastes content that users are looking for. For example, while typing an address on email, the system assists them by simply pasting it through the help of Google Maps.
The same applies when one is trying to copy-paste a number from a message to the dialler.
Single visual style for apps
Android app developers are required to follow strict design guidelines while working on anything. This will give users access to adaptive app icons and this is an experience that is singular by nature. Google has extended support for Bluetooth 5 and Sony's hi-res Bluetooth audio codec LDAC through its Android O update. The sound quality has improved exponentially through the above given features. Users will also be able to connect their wireless headphones or other such accessories to their Android-powered smartphones faster and more seamlessly. This is especially is supposed to be a great addition to the upcoming Google Pixel 2 and XL 2 smartphones, as they are expected to arrive devoid of a headphone jack. Stay tuned for more news and updates on technology.
Click to read more
and watch the video
or