AMD Radeon Vega carries two gaming cards, two Radeon Pro models
The firm has finally taken the wraps off its latest high-end graphics cards based on the Vega-architecture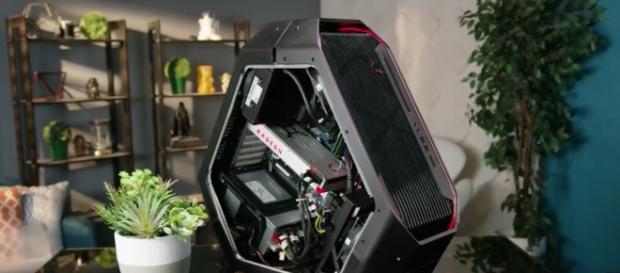 There have been a lot of rumors and speculations surrounding AMD and the company's plans to introduce their latest, high-end Graphics Cards based on the much talked-about Vega-based architecture. The firm was expected to introduce their latest offering sometime earlier this year; however, that clearly didn't take place. Now, the latest piece of information suggests that the company has finally taken the wraps off its much-awaited GPU line-up of cards. The company has reportedly forayed into two different markets through two different names. The company aims to target the high-end desktop market through the launch of its Radeon RX Vega and they seem to also be hoping to target the professional workstation segment through the introduction of its Radeon Pro line-up.
Let's get a deeper understanding as to what exactly AMD plans on offering to its consumers through the introduction of its latest innovation:
A run-down in history
AMD in 2016 introduced its Polaris graphics chips, thereby taking the market by a storm. The firm has traditionally been following up its annual line-up of GPU cards with the latest, better-equipped collection. Similarly, the GPU manufacturer pulled off the same deed, through the introduction of its Vega-based GPU cards. These serve as the successor to last year's Polaris and are targeted towards the high-end professional and ardent segment of the market. In comparison to last year's Polaris, the Vega-based GPU cards come along with a lot of enhancements. The company claims that the cards come equipped with the ability to compute better performance along with an abundance of storage as well.
The company has also been competing with NVIDIA, who is a strong competitor and another big name in the market.
The gaming-sector
The ardent gaming sector has a special place in AMD's heart as the manufacturer each year comes up with better offerings for the same. This year, the company targets the ardent desktop gamers with its latest AMD-based Radeon RX Vega cards that come equipped with High Bandwidth Memory 2 and a special algorithm design that is meant to make streaming 4K-video content with much ease. An example of this was showed off by AMD only recently, at three of its events wherein the representatives of the company pulled off a blind-test event and made the volunteers play a game on systems that were based on their latest Vega-based chipsets for desktop gamers.