Alleged mock-ups of Google Pixel 2 reveal final design
The image showcases a phone that looks quite similar to its predecessor.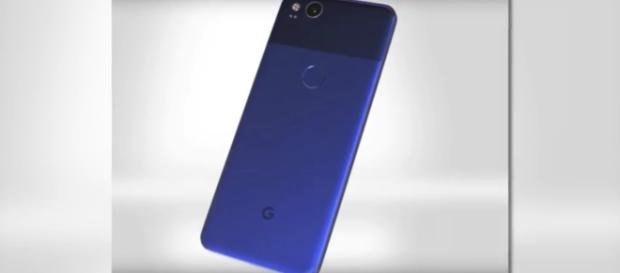 The technology market rejoiced when Google earlier this year confirmed that they were, in fact, working on the successors to its last year's Pixel and Pixel Xl smartphones. Needless to say, the search-giant chose to remain silent regarding what can be expected from the upcoming smartphones ever since. The rumor-mill however, has been on and churning out all the possibilities that the upcoming Pixel 2 and Pixel XL 2 smartphones will be seen exploring. The latest one can be sourced back to the prolific leaker, Evan Blass of VentureBeat who recently took to his Twitter account to post Alleged mockups of the upcoming Pixel 2 smartphone. On the basis of these images, it can be interpreted that the upcoming smartphone won't look any different from its predecessors, Pixel and Pixel XL.
Design of the flagship
Google has been highly-rumored to follow the mainstream trend and adopt a completely bezel-less look with its upcoming flagship smartphones. However, if the recently-leaked mock-ups hold any authenticity, then it seems like Google is still going to stick to its standard design. The search giant was also expected to integrate a dual rear camera setup with its upcoming device, however; even that seems to have been falsified through the means of the recently-leaked images.
At the same time, given the blurriness of these above-mentioned pictures and lack of confirmation from any other credible source, the readers are advised to take the information with a grain of salt. It is instead, safe to assume that the smartphone might foray into any direction, given that it's Google — who holds the potential to deliver a tough competition even to big brands like Apple.
What is already known is that Google might introduce its flagship smartphones a couple of months after Samsung unveils its Galaxy Note 8 smartphone and Apple introduces its high-end smartphone, the iPhone 8. There are several rumors that have suggested that Google might introduce five primary color variants with its Pixel 2 and Pixel XL 2 smartphones, namely: Silver, White, Copper, Red, and Black.
Rumored features and specs
According to a report published by BGR, the upcoming Google Pixel 2 and Pixel XL 2 smartphone might come equipped with stereo speakers located on the front panel of the smartphones, instead of the rear panel. This seems to be a move to copy off HTC's Edge Sense design. The smartphone will mostly be powered by the Qualcomm Snapdragon 835 system-on-chip and will run on the latest Android O update out-of-the-box.
Click to read more
and watch the video
or