It now has a seemingly endless music library with support for hundreds of activity-based music requests.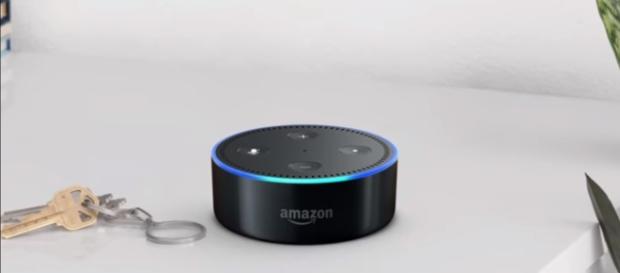 While many of us have experienced scrolling through our music library with the difficulty of choosing songs that fit our mood, those days may now be over for those who have Amazon's Alexa assistant. The offering will allow users to choose songs from a huge selection of existing choices through voice commands for the Amazon Echo and other Alexa-enabled devices.
Earlier today, Amazon announced new updates on its voice assistant. Users of its streaming service Prime Music now has the function to ask Alexa to find tunes that fit various activities by playing back music from the Amazon music library. The service is free with a Prime membership and a subscription to Amazon Music Unlimited.
The update
According to Amazon, the update will have over 500 activities including meditation, working out, or even falling asleep. Alexa actually has a variety of real and actual commands in similar form. These new voice controls are based on the activities collated from the requests of Alexa users and Amazon's music streaming services. The most requested ones are incorporated into the feature.
According to the announcement, the company found that 27 percent of all activity requests are prompted by users who seek relaxation. In fact, meditation is at the top of the list of most requested activity followed by spa, party, and dinner. Furthermore, 25 percent of the musical requests are for various kinds of de-stressing songs.
As mentioned, Amazon Alexa plays music via Prime or Prime Music Unlimited platforms.
However, Echo products also have the option to be configured to set Spotify as their default instead. In fact, tests show that these new features also work with Spotify's library.
Music suited for your needs
The song selection ranges from mundane to creative scenarios, which includes "baby-making music" or "classical music for running." The additional 500 utterances to Alexa has enabled engineering your playlist by simply telling Alexa what you want to hear and it will pick the playlist for you. Other more specific options include "baby-making jazz music" or "hooking up," which then leads to a custom curated playlist.
Billboard even tried the function with different activities and according to them, the biggest flaw is that the activity request needs to be very specific. For example, if you want music for running, you need to mention which genre, otherwise, it will give you some EDM, some country, or even classical. However, it is not a guarantee that all words and terms will be recognized by Alexa. It is simply a matter of specifying both activity and genre in a way that Alexa can understand.
Click to read more
and watch the video
or