Will iPhone 8 launch without a fingerprint reader?
iPhone fans, brace yourselves! Apple is likely to replace the fingerprint reader with facial recognition for the impending iPhone 8.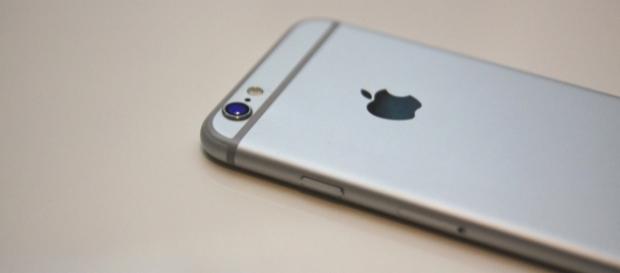 Despite the lack of an official announcement, the internet is brimming with all sorts of speculations centering on Apple's hotly anticipated 10th-anniversary smartphone bearing the iPhone 8 moniker.
Fingerprint reader or facial recognition
Lining with this, renowned KeyBanc Capital Markets analyst Andy Hargreaves recently indicated that the Redmond-based tech behemoth is still unable to take a decision regarding how to accommodate a fingerprint reader on the next iPhone.
Apple has been trying in vain to address this concern for some time now. In fact, a report from CNBC's Todd Haselton suggests if the company does not come up with a solution to the concern soon, this might lead to delays of what he deems as the most high-end OLED iPhone model, thus pushing its scheduled September release time frame even further.
The iPhone 7s and its larger sibling, the iPhone 7S Plus, on the other hand, are still expected to boast fingerprint readers since they will have relatively petite industrial designs. It's no secret that Apple has had a hard time embedding the fingerprint reader into the iPhone's display.
According to Hargreaves, Apple is left with a couple of choices which include either completely dumping the fingerprint reader or simply counting on facial recognition for unlocking the device. As a result, Hargreaves believes the costs could surpass the expectations of the iPhone's huge fan base, putting F2018 gross margin in jeopardy.
What makes a fingerprint reader so important?
Touted out as "Touch ID," the fingerprint reader comes in handy during online purchase via the app store. It does the important task of verifying a user ahead of an Apple Pay purchase.
In other words, the absence of Touch ID could spell big problems for the iPhone maker.
As far as Apple Pay is concerned, facial recognition is highly unlikely to qualify as a standard verification method, Hargreaves said. Although there is a possibility that the company could eventually achieve this, the prospect of not having Apple Pay could prove to be disadvantageous in terms of demand.
Hargreaves predicts Apple will oust the problem-plagued fingerprint reader in favor of releasing the iPhone 8 early. In the case that Apple attempts to solve this issue, the company will end up delaying volume production either to October or November.
Would you buy the iPhone 8 if it didn't come with a fingerprint reader? Let us know your thoughts in the comments section below.