Sony Xperia XZ Premium gets through the scratch and bend tests
While a new Sony device with model number G8441 appeared on AnTuTu recently, the Xperia XZ Premium passed the durability test.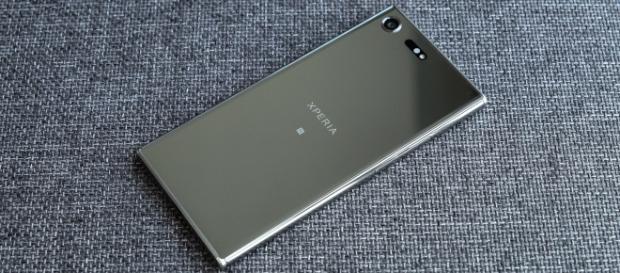 Sony's Xperia XZ Premium was officially launched in the US in June this year. Bearing a steep price tag of $799.99 for the unlocked version, the XZ Premium looks like a very well made device.
Durability test
On Monday, July 10, YouTube channel JerryRigEverything, which propelled to popularity thanks to his veritable tests, decided to put the XZ Premium to test as you can watch in the 5 minutes 17-second long video footage below.
As can be seen in the video, the front and back of the handset are shielded by Gorilla Glass 5 making the handset scratch-resistant, something identical to the latest flagship from tech giants Apple and Samsung.
Thanks to the additional protection on the device's screen and rear plate, the Xperia XZ Premium will not scratch in normal scenarios.
The side buttons, top, and bottom of the Xperia XZ Premium are super strong metal made, but on the downside, this implies they may show a couple of scratches every once in a while. However, PhoneArena deems this as common on metal made handsets. Also, the sides of the phone are built from some sort of premium plastic, indicating they can be scratched as well.
Bending the Xperia XZ Premium smartphone is no child's play though it flexes.
As shown in the video, it regains its original form without showing any sign of damage. Probably taking that into consideration, JerryRigEverything alludes to the device as the sturdiest phone from Sony that he had ever tested.
Sporting a 4K HDR screen, the mobile phone packs Snapdragon 835 processor under the hood. In terms of optics, it features a rear-mounted camera equipped with 960 fps slow-motion video recording. It seems safe to say that the Xperia XZ Premium is the Japanese handset maker's most advanced mobile phone thus far.
Other news
Meanwhile, a Sony device bearing the model number G8441 has been spotted on AnTuTu benchmark ranking website, giving us a glimpse of its specifications and features. Let's delve straight into the details.
First off, the unnamed device will be backed by a powerful Qualcomm Snapdragon 835 processor and pack 4GB of RAM with 32GB of internal storage, according to a report from The Christian Post. On the photography front, the Sony G8441 will come with 8MP cameras both in the front and on the back.
It sports a 720p display, which compelled AndroidCentral to believe that the device is most probably connected to Sony's Compact product line. Furthermore, the site suggests the Sony G8441 could actually have higher resolution than listed on AnTuTu.
The Sony G8441 along with Sony G8341 have already been listed on Poland-based retailer Komp.Tech bearing price tags of €650 (about $740) and €750 (about $854) respectively.
Click to read more
You will watch a video to read the news
or