Verizon customers may soon be able to buy HP Elite x3
The US carrier will soon be offering the Windows 10 smartphone from HP.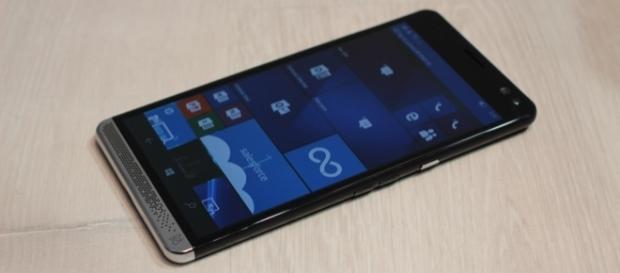 The most common mobile operating systems in the smartphone market currently is Google's Android and Apple's iOS platform. Most consumers prefer either of these. However, there is a section of consumers who love Windows 10 based handsets. Currently, one of the best Windows 10 mobile phones is the Hp Elite X3 and many consumers are eager to get the device. The smartphone comes only with support for GSM brands, but things may change as it could be made available on Verizon Wireless, which uses CDMA.
HP Elite x3 to get CDMA support?
It looks like HP is working hard to change things as it is reportedly working to get new certifications for the Elite x3.
The supported list for the new Elite X3 specifically mentions Verizon. Thus, the listing would mean that the new edition of the device will have the ability to run on CDMA networks. Among the new applications that were sent out by HP, one was for Bluetooth SIG, another to get approval from the Federal Communications Commission, and the last one was sent to Wi-Fi Alliance.
For now, it is not known if Verizon sees much demand for the sale of Windows 10-powered smartphones. However, it appears that a company insider thinks that adding the Elite x3 into the carrier's catalog would be a good idea.
What does the device offer?
The HP Elite x3 boasts a 6-inch AMOLED display with a resolution of 1,440 x 2,560 pixels. The sleek smartphone is powered by a quad-core Snapdragon 820 CPU and clocks at 2.15 GHz.
Alongside the Snapdragon CPU, the device also houses Adreno 540 GPU.
In terms of memory, the HP handset comes with 4 GB of RAM and 64 GB of internal storage space. However, customers seeking to expand the memory of the smartphone need not feel disappointed as the can add additional space of up to 2 TB via a microSD card slot.
The Elite x3 comes equipped with a 16-megapixel camera at the back and an 8-megapixel front-facing camera. The smartphone also houses a powerful 4,100 mA battery. In terms of security features, the handset comes with a fingerprint sensor and an iris scanner.
The device work in tandem with Continuum, which will allow the user to connect it to a screen, a mouse, and a keyboard to become the CPU of a "desktop" PC. The HP smartphone also has Type-C USB port. The Windows 10–powered smartphone is stylish looking and may lure many buyers. However, whether a CDMA variant of the Windows 10 device will eventually be outed by HP remains to be seen.
Click to read more
and watch the video
or