The first AIC custom GPU by MSI becomes official
MSI's GeForce GTX 1080 Ti Armor 11G is officially available for purchase.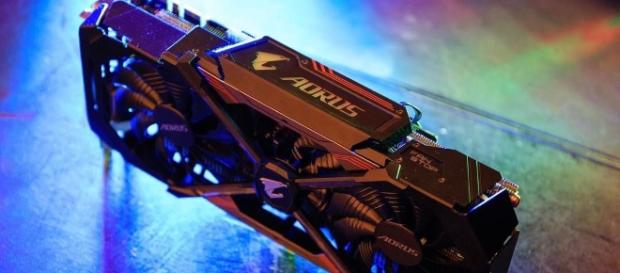 Msi hasn't been making a lot of headlines lately. The firm chooses to be mum about its latest innovations as well. Earlier this year, MSI secretly took the wraps off its GeForce GTX 1080 Ti line-up which includes GTX 1080 Ti Armor and GTX 1080 Ti Aero. If the reports are believed to be correct, then the latest graphics processing unit cards introduced by MSI are the first in the market to feature AIC-custom design at such an affordable price.
Specs and features
It is believed to be an incredible achievement made by the company as several other GPU-manufacturers have long been trying to develop their own AIC cards — but none have been able to successfully do so. Since it is the first of its kind in the market, it is natural for the cards to immediately go out of stock.
However, interested buyers can keep a tab on Newegg and other leading e-commerce platforms to purchase the Gpu. The prices for the same vary in nature as the MSI Armor GPU with 11GB storage comes at the cost of $709.99. The same version with a larger storage space is slightly more expensive than the former.
As mentioned previously, several other GPU-manufacturers including NVIDIA and AMD have long been trying to create their version of custom-made add-in cards (AIC) for the market. However, none of them have been able to do so. When someone as unexpected as MSI ends up pulling off such a deed, it sure does threaten the position of the former two big-daddies of the GPU market. MSI has already started shipping of its MSI GeForce GTX 1080 Ti Armor 11G in the market.
The prices for the same vary in nature. The product is currently available at $709.99 on Newegg's official website. It is interesting to note how when the same product is put in comparison to NVIDIA's stock 1080 Ti GPU; it is mere $10 more expensive.
NVIDIA vs. AMD
At the same time, it is also worthy to note that MSI's Armor 11G version is much speedier than both, NVIDIA and AMD's flagship products combined, especially because it's custom-made and AIC by nature. As for the specifications, MSI's Armor 11G AIC card features a clock-speed of 1,531 MHz GPU base, further complimented by a 1,645 MHz boost. The cards also come along with a dual MSI TORX Fan set-up. According to the company, this allows the system to remain cool when overworked.
At the same time, MSI has also taken the wraps off four other custom GPUs as well — all of which are available at different prices. These products include the company's Gaming X 11G, Twin Frozr VI cooler set-up, Sea Hawk and the Sea Hawk EK.
Click to read more
and watch the video
or