MSI's GeForce GTX 1080 Ti Armor 11G becomes first AIC custom GPU available
Rate this title
MSI is now starting to ship one of its five new custom models, namely the MSI GeForce GTX 1080 Ti Armor 11G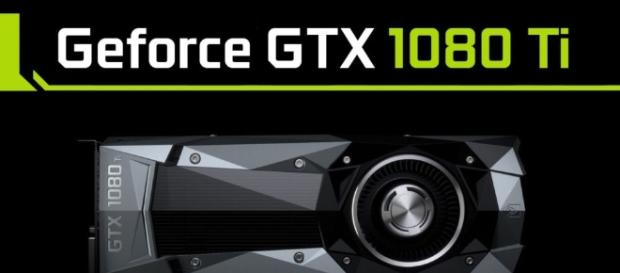 Nvidia's add-in card (AIC) partners have been continuously unveiling their custom GeForce GTX 1080 Ti GPUs for the past few weeks. However, none of them have made it store shelves yet, both in brick and mortar and online stores. Now, Msi has apparently jumped the gun and is now starting to ship one of its five new custom models, namely the MSI GeForce GTX 1080 Ti Armor 11G.
MSI Armor 11G specs and pricing
MSI's custom GPU is currently now available on the Newegg website for just $709.99. The price is just $10 over Nvidia's suggested retail price for the stock 1080 Ti GPU. However, the slight increase could be well worth it as the MSI Armor 11G does perform a little bit faster than the Founder's Edition version.
MSI has increased the clock speeds of the base GPU to 1,531 MHz base and 1,645 MHz boost. This is a fairly reasonable increase from the 1,480 MHz base and 1,582 MHz boost on the Founder's Edition version. To keep things cool, the custom GPU sports a dual MSI TORX Fan setup that should also allow for a bit of overclocking leeway.
MSI's other custom GPU offerings
Aside from the Armor 11G, MSI also unveiled four other custom GPUs just recently. At the top of the heap is the company's Gaming X 11G, which sports a Twin Frozr VI cooler setup, customizable RGB LED lighting, and two 8-pin PCIe power connectors for overclocking. Next is the MSI Aero 11G OC, which sports a single fan design that is similar to the Nvidia Founder's Edition.
The company also offers two custom water-cooled versions of the GTX 1080 Ti, namely the Sea Hawk and the Sea Hawk EK.
The MSI Sea Hawk sports a Corsair CLC all-in-one water cooler, while the Sea Hawk EK has a water cooler setup from EK Water Block.
Founder's Edition getting increasingly scarce
While the MSI Armor 11G may not be MSI's flagship GPU, gamers and enthusiast will certainly still appreciate that it has now been made available. Given the fact that finding a Founder's Edition is increasingly getting harder, the addition of the AIC card will be more than welcome.
Click to read more
and watch the video
or