Windows 10 fall update will make you bid goodbye to the beloved Paint
Some of the most famous Microsoft Programs will be completely gone after installing Fall updates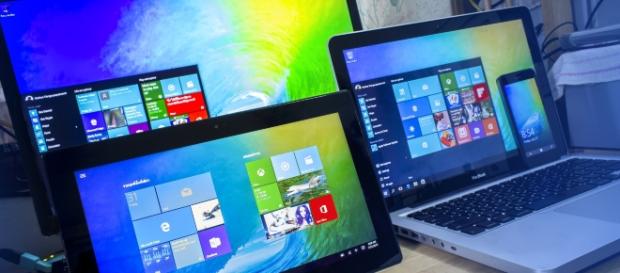 If you're a long-time user of the Windows operating system, you probably used some of the most famous applications that came with every version of the Windows OS. But as time changes, so are the applications that people sought to use. The Windows 10 Fall Creators Update will be erasing some of the legacy Microsoft applications.
The major changes
There will be a major change in design. The Project NEON will now be coming out officially with the new name "Microsoft Fluent Design System". The design will focus on Acrylic style and will be working with other components of the system. New connected animations were also included and are expected to give extra fluidity to the apps.
The Fluent Design system will also be affecting the Start Menu.
OneDrive Placeholders are also going to be on the next Creator's update. This feature is officially called the "OneDrive Files on Demand" and previews online files instead of downloading them to your drive automatically. This is to save space on your device. "Pick Up Where You Left Off" feature is also improved, you can start working on a document from PC and continue it from your phone.
Picking emojis is now made easy for Windows 10. You will not have to open Google or Bing to search emoji, by pressing "Win+;" the emoji picker will reveal itself. A new keyboard with an improved support will be coming for Windows 10. Typing words by swiping are now possible through the Fall creator's update.
Microsoft Edge will now support browsing in fullscreen mode.
Websites can now be pinned to the taskbar, which makes it more convenient for quick browsing. The browser will also support inking for reading PDFs. GPU performance will be added to the Taskbar so the user can view it. There will also be an expected update for Volume Mixer and Windows Defender Application Guard.
What's going to be removed and transferred?
Windows 10 Fall Update will be removing outdated and underused features. Some of them are legacy features such as Paint. Since Paint will be replaced by the Paint 3D, the application, which served as the epitome for quick photo editing, will now retire. The 3D Builder app will also be removed for the same reason as Paint.
Reader and Reading List apps will not be killed but will be integrated on the Edge Browser. Microsoft Outlook Express will be removed altogether because it contains a lot of non-functional legacy code. Screensaver functionality in Themes will be "disabled" because the Lock screen features and policies are preferred. Backup using System Image will now officially retire as well.
Click to read more
and watch the video
or