Microsoft and Adobe have both made announcements about the future of these long running programs.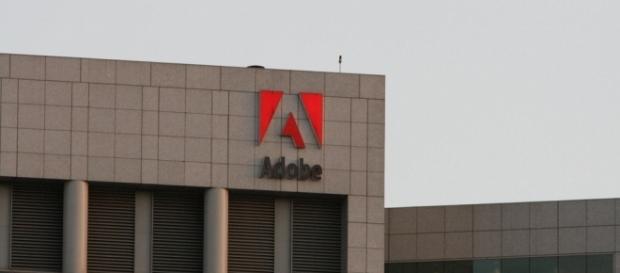 On Monday, Microsoft announced that they would be axing the long-running and much loved Microsoft Paint as part of their next Windows 10 update. The reaction to this news was one of sadness but was the outpouring of grief strong enough for the company to change its mind? Speaking of long-running tech applications, Adobe has announced that it has begun the process of phasing out Adobe Flash.
Microsoft has changed its mind on Paint's fate
Microsoft announced on Monday that they would be getting rid of their long-running Microsoft Paint program, which has been around in various forms since 1985, as part of their Fall Creators Update later this year.
Besides Paint, Outlook Express, Reading app, and Reading list have also been signaled as being removed or deprecated in this future update.
However, Microsoft announced yesterday that it would be giving Paint a reprieve from the chopping block following an outpouring of support for the program on Twitter. Thousands took to social media to express grief for Paint, so now Microsoft has said that it "isn't going anywhere." Screenshots were posted of memorials to the program that were made using its very tools, with one man even writing a poem.
RIP MS Paint. RIP our childhoods pic.twitter.com/UpNYEDe4cA

— Ramsha (@Economistaken) July 24, 2017
A Poem for Paint#mspaint #rip pic.twitter.com/M5P2BjlrhC

— Joseph J Clark (@jjc_uk) July 24, 2017
MSPaint was the best code editor! #RIPMSPaint pic.twitter.com/xCTzIcD9Zb

— Igal Tabachnik (@hmemcpy) July 24, 2017
In honor of the MS Paint retirement, our greatest masterpiece 😢#CutInsideMan #RIPMSPaint pic.twitter.com/8suaZKi3m1

— FC Bayern US (@FCBayernUS) July 24, 2017
The phasing out of Adobe has begun
Adobe Systems has announced that it will be pulling the plug on Flash, saying that the system will be phased out over the next three years.
Adobe's major partners like Microsoft, Google, Facebook and Mozilla will also be phasing the system so that it will be retired by the end of 2020. In its heyday, Flash was one of the most widespread pieces of technology on the internet used to power most media content.
Once the system is phased out after 2020, Adobe will cease to update Flash and it will no longer be supported by web browsers. Adobe and its partners are already telling developers they should starter migrating their software away from Adobe and onto modern programming standards.
Flash was created back in 1996 and by 2005 when Adobe purchased it was used on over 98% of personal computers connected to the internet to create video players, games or help applications run on multiple browsers. However, its popularity started to decline after Apple decided to not support it on iPhone and Steve Jobs publicly criticized the program in an April 2010 letter. Google has reported that the number of desktop users that use Flash every day has declined to 17% from 80% only three years ago.
Click to read more
and watch the video
or