Meet Mi Al, Xiaomi's new smart speaker
The company has made sure that its newfangled smart speaker is affordable.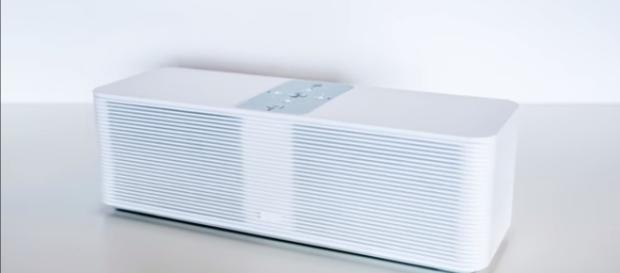 It seems like Xiaomi is really good at keeping things low key when it comes to unveiling their products. Last year, the company managed to pull off the announcement of the Mi MIX at the Mi Note 2's launch event. Today, the stunt was replicated at the launch of MIUI 9 and the Xiaomi Mi 5X when Xiaomi introduced the Mi Al Speaker.
At this point, the Smart Speaker market is dominated by Amazon's Echo. However, the competition is brewing with Google's Home Assistant and Microsoft's Cortana-powered speakers. On top of that, there are numerous reports on Facebook and Apple also developing their respective products. With China's Xiaomi joining the game, the smart speaker space is sure to get crowded once again.
Introducing Mi Al
Xiaomi's first-ever smart speaker is built on the voice-controlled speaker that was shipped in December. The company says that it will be powered by artificial intelligence that is recently added to the MIUI operating system, which is an Android variant.
Mi Al is scheduled to be launched in China through a beta program. Xiaomi will only be releasing 1,000 units to run the test and help refine the voice controls. Similar to other smart devices, the speaker will act as a personal assistant to the user with weather and traffic announcements as well as calendar reminders.
In addition, it will also control connected products. Xiaomi's smart home products boast 60 million connected devices including rice cookers, air purifiers, lamps, vacuum cleaners, and fans. With the device having a six-microphone array, it is designed to be the hub for all of the smart home products.
Details and specs
Initial feedback from users is that the speaker resembles the small Mi Air Purifier 2, especially with its speaker grille and rounded corners. Design includes a multi color LED ring at the top, which lights up together with the speaker's power on. One may also find the controls within the LED ring. It is only available in the color white, which many consider modern and chic.
The speaker works and functions for every family member. It can be programmed to wake up the user/s, read off his or her schedule, take notes, and read pre-configured news broadcast. The entire family may also have a regular conversation with Mi Al. It can answer questions and even tutor the kids.
In addition to the speaker, the device also has a skill center where developers can add third party functions so the speaker can learn new tricks. As for pricing, it definitely stands out with a mere one Yuan or $45 tag price. Availability in the US or UK is still a question mark, but expect it to be hitting the Chinese markets in August.
Click to read more
and watch the video
or