Surface Phone slimmed-down HoloLens might stop Apple from creating AR platform
Rate this title
Microsoft's next handset effort will be better than previous attempts.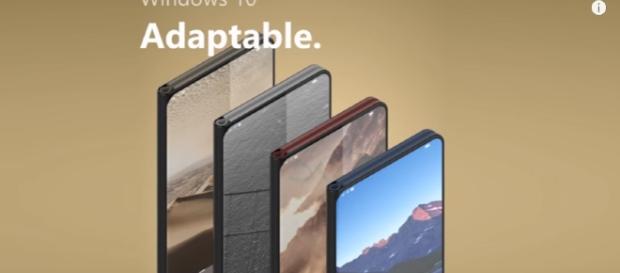 Tech experts are suggesting that should Microsoft bring in deep integration with a slimmed-down HoloLens to its Surface Phone, Apple would be prevented from making an augmented reality (AR) platform as big as its App Store. This discussion was presented by Windows Central's Jason Ward.
In Microsoft's effort to roll out the Surface Phone that is purely a productivity device, it could entice millions of business users that are already utilizing Windows-based systems as well as apps. Such a device might also be appealing to individual consumers since the Windows connection is available as well.
Microsoft's highly anticipated smartphone will be driven by what the device can do.
If the Redmond, Washington-based tech titan can align its timelines to create mixed reality hardware alongside the much-awaited Surface Phone, the technology underlying these devices will definitely drive consumer's interest.
Microsoft CEO confirmed to roll out an ultimate mobile device
Although the tech company has yet to officially announce the existence of the Surface Phone, reports about the smartphone have already been mounting up on the internet for more than a year already. While Microsoft CEO, Satya Nadella, said in a statement that Microsoft is not done with the phone industry, the CEO said that the company will roll out an ultimate mobile device that will not look like the handsets of today. But, Nadella has never affirmed whether the mobile device will be called the Surface Phone.
Surface Phone might be released before the year is over
Nonetheless, recently surfaced reports are claiming that the tech titan is already poised to release the highly anticipated smartphone later this year. The tech giant was supposed to roll out the mobile device last year, but due to the handset's technical glitches, the release has been delayed. With 2017 is expected to be a big year for flagship releases from other leading manufacturers, Microsoft will not be left behind. Microsoft might release the Surface Phone before the year is over.
It's highly likely that Microsoft's upcoming smartphone will come packing Qualcomm's latest Snapdragon 835 processor. If this turns out to be true, the smartphone would ignite a direct competition with a flagship device with the same chipset, such as Samsung's Galaxy S8, Google's Pixel 2 and Xiaomi Mi 6 among others.
Furthermore, tech fans and experts are anticipating that the Surface Phone will arrive in three distinct models, a 3GB of RAM with 32GB storage, 6GB of RAM with 128GB storage and 8GB of RAM with 500GB storage. One thing Microsoft fans can count on is that the upcoming smartphone will run on Windows 10.
Click to read more
and watch the video
or