Spotify testing new features to keep users safe while driving
Digital music service Spotify is testing a new driving mode for its Android app.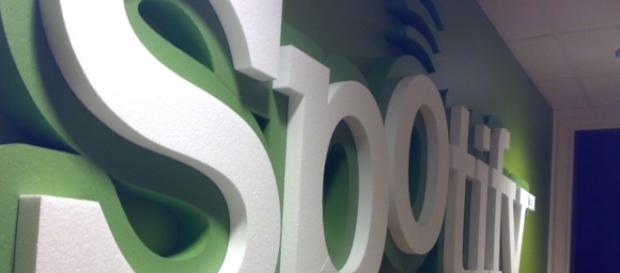 Navigating through a song playlist or skipping songs while driving is dangerous and also a very annoying thing to do. Considering one's attention gets divided, the person cannot focus on the road properly or choose a song of his/her liking. This difficulty is experienced mostly on long drives where music accompanies one for long hours. Lining up songs while driving on a wide open highway can endanger the life of the driver, as well as the passengers onboard and also other drivers.
Fortunately, Spotify, the Digital Music service, understands this issue and might be working internally to find a solution that can help all music lovers.
Spotify is said to be developing a Driving Mode
The digital music service is reportedly working on its Driving Mode and some users have received the update as a part of the feature testing procedure.
Reports of Spotify testing this new feature came to the fore when a Reddit user, going by the name Chris54721, received the update on his Spotify app.
The Redditor said that he "stumbled" on the new mode after he conducted an update of the app on his Android powered device. The user was of the view that Spotify is testing this new mode and thinks that the feature is "still a bit buggy, but it's pretty neat." The new updated version coming with the "driving mode" sports the version 8.4.7.1108. It appears that the new feature was rolled out only for Spotify employees as users are asked to send back their answers with a Spotify email address.
What does the new mode contain?
Despite the update being rolled out only for internal staff, some outsiders, like the Reddit user, did get to enjoy the new driver friendly features.
The driving mode comes with an enlarged user interface along with bigger buttons to facilitate easier touch sensitivity for the user. If one gets the updated version of the app for Android with driving mode, he/she will notice a small car icon on the bottom left of the screen, which will allow the user to turn on the mode. According to the Reddit user, if a person clicks on the icon for the first time, a short introduction will be presented to the user about the new format.
The mode is equipped with a microphone icon which will enable voice command for the user. Apart from that, the back and forward buttons in the new mode are larger than the general format to enable easy finger placement. All one has to do now is to wait and watch when Spotify rolls out this helpful feature officially.
Click to read more
and watch the video
or