Dell debuts world's first wireless charging for laptops
Tech giant uses WiTricity magnetic resonance technology that charges device at a distance and through materials.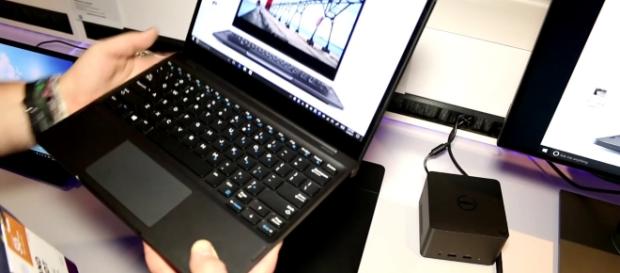 If Apple needs to catch up with its competitors in the smartphone market on the availability of wireless charging technology, in the laptop market it is Dell that other computer manufacturers must catch up with in tapping wireless charging technology. Mashable reported that Dell launched last week the new Latitude 7285 laptop which used the WiTricity magnetic resonance technology.
Dell unveiled the Latitude 7285 laptop in January at the Consumer Electronics Show in Barcelona, Spain.
The tech giant started shipment on July 11 of the 2-in-1 Windows 10 laptop, billed as the world's first laptop using wireless charging technology. The technology that Dell used is similar to the one used by Samsung for its Galaxy S8 smartphone - inductive charging wherein the device is placed on a wireless charging mat.
Magnetic resonance wireless charging technology
Dell entered into a partnership with WiTricity to use the same inductive charging magnetic wireless technology for the Latitude 7285. The technology allows the device to charge at a distance and through materials. The gadget does not even need to be aligned precisely to the charging mat, CNET reported.
The Latitude 7285 can also connect to a WiGig dock system, made by Lenovo. Kirk Schell, the senior vice president for Commercial Client Solutions of Dell, said the company's mission is to push workforce transformation by making available user experiences that boost productivity as dependence on mobile devices becomes universal across nations. "Our vision of a no-wires workspace is foundational to that mission because it enables the freedom and flexibility today's employees' demand," he said.
Alex Gruzen, the CEO of WiTricity, added that the new laptop will allow users of the Latitude 7285 to experience freedom and efficiency in their work environment. At the same time, it will catalyze the wider adoption of WiTricity's wireless charging 2.0.
Stiff price tag
The technology delivers 30 watts of power to sufficiently charge the $1,200 laptop. However, Since Dell computers are high-end devices when it comes to product quality and price, to benefit from the wireless charging technology, consumers would need to pay an additional $580. The amount is broken down into $380 for the wireless charging keyboard and $200 for the charging pad.
It brings the total price tag of the Latitude 7285 laptop to $1,750 before taxes. For that price, the machine comes with an Intel Core i-57Y54 processors, 8GB of RAM, and 12GB of SSD storage. The laptop features a 12.3-inch touchscreen with 2,880 x 1,920 resolution and a front-facing Windows Hell-ready camera that doubles as security technology by tapping facial recognition technology for sign in.
Click to read more
and watch the video
or