Microsoft ends support to Windows 8.1
There are no more firmware to rival the Apple's iOS and Google's Android.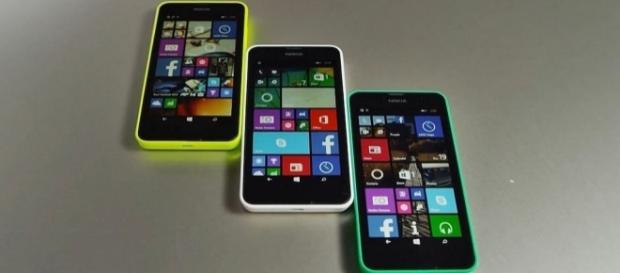 Windows Phone users are going to be disappointed as Microsoft recently announced that it will no longer support Windows 8.1. In other words, mobile phones that are still using Windows 8.1 won't be receiving any software updates or any technical support from the company starting today.
Although Windows 10 Mobile still exists, it's safe to say that users only have two legitimate mobile operating systems to choose from – Apple's iOS and Google's Android.
Microsoft just couldn't compete
In 2010, Microsoft launched its own version of a mobile operating system – Windows Phone 7, to rival Android and iOS. The Windows Phone 7 had a unique user interface with its tile-based home screen and a few other elements that could not be found on other operating systems.
However, with all its new features, it still couldn't compete with Apple and Google and left most users unimpressed.
Then a big update came along with Windows Phone 8. However, there was also a big problem; Windows Phone 7 owners couldn't run the update. They were forced to upgrade their mobile devices if they wish to run the latest software from Microsoft.
Windows 8.1 still behind compared to iOS and Android
When Windows 8.1 was released, many thought that this was finally the operating system that could match with Apple and Google.
Unfortunately, Windows 8.1 never got the traction it needed for it to stay relevant in the mobile business.
Windows Phone did manage to take a small amount of market share from countries in Europe and Asia but was virtually ignored in the US.
It's such a shame though, as Windows 8.1 had many features such as a built-in support to Cortana, Microsoft's virtual assistant, and a camera app with many different functions.
Perhaps its main reason for its downfall was its lack of developers' support. Major developers opted not to release their app for the Windows software even though they made versions for Android and iOS. Likewise, Google did not release a majority of its mobile apps on Windows phone. This truly was a hard hit on Window's popularity as well as its usability.
Windows 10 Mobile is no longer intended to compete with Apple or Android. Instead, it's now more of an extension of the Windows PC. Windows 10 Mobile hasn't received any significant updates when it became available in 2016 compared to its desktop counterpart which received several new features.
Do you still own a Windows Phone running the 8.1 version? What do you think of Microsoft ending its support to the firmware? Let us know in the comment section down below and don't forget to like and share this article.
Click to read more
and watch the video
or