Samsung to break tradition with dual cameras from 2018
Samsung is all set to integrate dual rear cameras on upcoming smartphones, including the Galaxy S9 series.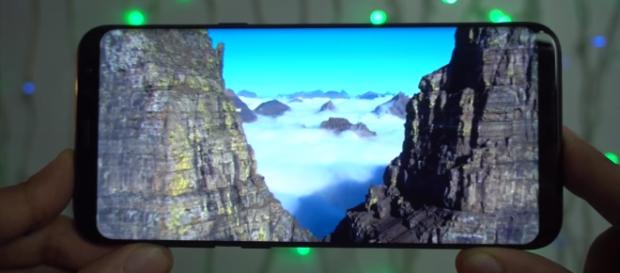 Of late, smartphone manufacturers have been releasing devices with Dual rear camera sensors. The latest news is that the upcoming Samsung Galaxy S9, Galaxy S9+ and Galaxy Note 9 is expected to ship with dual rear cameras. Even though Chinese companies have launched plenty of devices with dual cameras, premium flagship company such as Samsung are yet to launch handsets with dual cameras on the rear.
Galaxy S9+ will have dual rear camera
If rumors are to be believed, it is highly possible that the Samsung will launch the Galaxy S9 series with dual rear cameras.
There is a possibility that the Galaxy S9+ variant will only ship with dual cameras. If Samsung decides to infuse dual rear cameras on both the Galaxy S9 and Plus variant, then the device specifications will vary in terms of RAM and internal storage.
Profitable venture
According to Kim Rok-ho, the integration of a dual camera mechanism for the forthcoming Samsung smartphones will also yield considerable profits for Samsung Electro-Mechanics, which manufactures the camera modules. A report released by Park Hyug-woo who works for Shinhan Investment, the subsidiary company of the smartphone major will record substantial revenues to the tune of $10 billion in 2019.
Meanwhile, the Samsung Galaxy Note 8 expected to release on August 23 will carry dual cameras on the rear placed horizontally. The phone will most probably ship with a 13MP wide-angle sensor coupled with a 12MP telephoto lens. The device will enable users to capture images even in extreme low light conditions alongside advanced features such as distance measurement and 3D mapping.
Recently, Ming-Chi Kuo disclosed that the camera sensors integrated with Samsung Galaxy Note 8 will provide support for optical image stabilization including 3x optical zoom. It is possible that the device will have a capability to capture amazing images when compared with the previous counterparts.
Competitive element
When manufacturers such as Oppo, Vivo, Huawei, Apple, Xiaomi, and OnePlus have released a wide range of smartphones with dual cameras, there is no reason for Samsung to lag behind. As per rumors, nearly four Samsung-branded smartphones will launch before the end of 2017 with dual cameras.
In addition to Samsung Galaxy Note 8, the Galaxy J7 (2017), Galaxy C10 (2017), and Galaxy A (2018) are expected to ship with dual rear camera sensors. It remains to be seen as to how Samsung dual camera phones stand out from the crowd.
The company needs to not only add several interesting features to attract customers but also to stay ahead of the highly disruptive mobile market.