iPhone 8 final design renders reveal crucial facts
The images of the rumored iPhone 8 leaked via case companies indicates new features with refreshed design.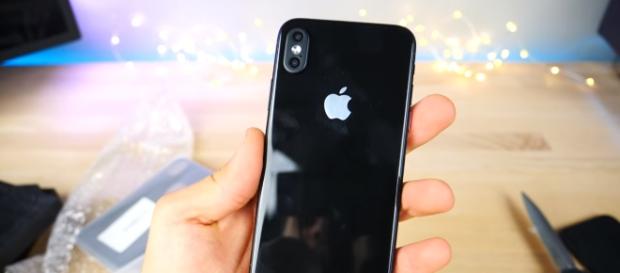 The final design renders of the rumored iPhone 8 have been leaked via several third-party Case manufacturers. The first impression after examining the images of the leaked cases is that they look real since the design specifications are based on the schematics. Moreover, industry analysts provide tips to all the popular case companies about the approximate design of the phone well before the release.
According to Industry analysts, the latest batch of the renders could be the final design before the official release of the much-anticipated handset. Based on the leaked renders, the upcoming handset will be available in a 5.8-inch display variant paired with an OLED panel with think bezels.
With a thickness of 4mm for the bezels, the display has been manufactured in such a way that it prevents accidental edge presses. The renders reveal that the top bezel looks slightly thick and accommodates all the required sensors and a front-facing shooter.
Refreshed bezel
Upon inspection of the leaked images, we infer that iPhone 8 will feature a u-shaped bezel located at the top. The remaining portion of the bezel will carry forward to the left. The right side will bear an OLED display panel with information about the battery, network strength and much more. The rumors indicate that the switches and notifications will be made available in the function area located at the bottom part of the display.
Modified power button
Likely to be equipped with an elongated Power button on the right side, the iPhone 8 will also carry a Touch Id fingerprint sensor. However, the iPhone 8 will offer a Touch ID only if the phone doesn't ship with an under-screen fingerprint scanner.
Meanwhile, a leaked render also reveals the dual rear camera arranged vertically. Previously, we had reported that the forthcoming iPhone 8 would ship with a large L-shaped battery to accommodate other internal components.
New audio chipset
As usual, the bottom side of the upcoming iPhone 8 will not feature a traditional headphone audio jack. Hence, it is possible to make use of the lightning port to listen to the music by establishing connectivity with a compatible headset. The speakers located at the bottom will be capable of producing stereo sound output paired with an amplified earpiece.
When it comes to the pricing, the rumored iPhone 8 with 128GB internal storage will cost between $1100 to $1200.
There are reports that the Cupertino-based tech giant will make the 128GB as default storage. However, this is a remote possibility since the previous rumors indicate 64GB as base storage. The company will also release a premium model with 256GB storage and is likely to cost $1500.
Click to read more
and watch the video
or