Samsung temporarily stops development of Bixby Smart Speaker
Samsung finally released its very own voice assistant Bixby for the Galaxy S8.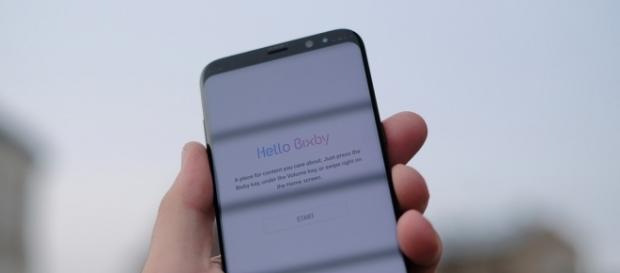 It seems that Samsung has changed its mind about competing with the Google Home and Amazon Echo as the tech giant reportedly stopped development of its own Bixby Smart Speaker, at least for now.
According to a report by Wccftech, unknown sources said that Samsung doesn't think smart speakers are marketable at this point with the market being dominated by Amazon and Google. It was also mentioned that the Korean company would focus instead on improving the Bixby assistant for Samsung smartphones.
What is the future for the Bixby Smart Speaker?
It is understandable for Samsung to back away from the project as Amazon, Google and even Apple have a pretty good head start.
Furthermore, the Bixby itself needs to be improved dramatically if it's looking to compete with Echo and Google Assistant. Bixby doesn't even have access to third-party music services.
However, dropping the Bixby Smart Speaker project doesn't necessarily mean Samsung will drop Bixby altogether. In fact, Samsung is planning to apply its own voice assistant to other household appliances such as refrigerators, much like other companies are trying to do these days.
It's not yet clear when Samsung will continue its smart speaker project.
However, the estimated growth of $13 million by 2024 of the smart speaker market should encourage the Korean company to continue developing the Bixby speaker.
Bixby finally released for the Samsung Galaxy S8
Meanwhile, Galaxy S8 owners should be glad to know that Bixby has been finally released for their smartphones, at least in the US. Unfortunately, early reports suggest that the Galaxy S8 voice assistant doesn't impress anyone so far.
Bixby is designed to control the functions of the Galaxy S8 rather than answering questions by the user.
In other words, if you ask Bixby something, chances are it will only direct you to a list of Google search results.
Samsung's voice assistant is more useful when you want to control your device's volume, brightness and to toggle Bluetooth on or off, among other things. However, users say that it's much easier to control all those functions manually rather than telling Bixby to do so.
Bixby is not the ideal choice as a personal assistant for now. Although according to a report by Business Insider, Samsung is planning to integrate a technology called Viv to Bixby, which was created by the people behind Apple's Siri, so that's something to look forward to.
What do you think of the Bixby Smart Speaker? Let us know in the comment section down below and don't forget to like and share this article.
Click to read more
You will watch a video to read the news
or