Samsung Pay may soon arrive on smartphones from other manufacturers
The company is planning to expand the reach of its mobile payment service Samsung Pay to rival Android smartphones.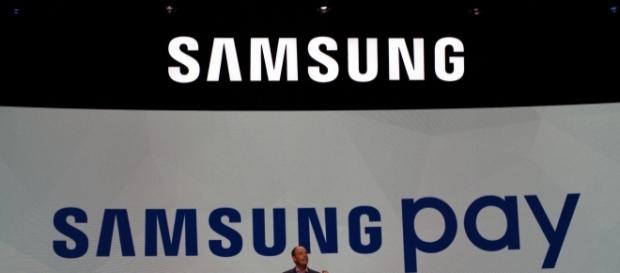 Previously, the mobile payment service from Samsung dubbed Samsung Pay was exclusive to only its top tier smartphones. However, to cover maximum consumer base, the South Korean OEM rolled out the feature to a number of its non-premium handsets as well. However, the firm is not content at just that. The company is now planning to push out its mobile payment service to other rival smartphones so that the feature can be an omnipresent approach. Gadget 360 learned from an insider that the South Korean OEM has discussed this approach internally within the company and has also approached other rival firms to consider the idea of bringing Samsung Pay to their premium smartphone lineup.
Samsung plans to expand reach of service
Samsung Pay, for now, is only available on some particular smartphones from the company. While the top tier smartphones such as Galaxy S8 and Galaxy S8+ support the full version of the Samsung Pay, the partial iteration dubbed Samsung Pay Mini was rolled out to some mid-ranged Samsung smartphones such as Galaxy J7 Max and Galaxy J7 Pro.
While the low-end version of the service comes with wallet apps support and enables the users to store and use credit card information, the Pay Mini does not support offline tap-and-pay ability, which is provided by the full version of the service. The Tap-and-Pay feature of Samsung Pay allows the user to use their smartphone to make payments with almost any card at the payment terminal.
Additional accessory required to run service on other Android handsets
Before the launch of the Mobile Payment service, the South Korean OEM acquired a startup named LoopPay. This startup was the company who has been credited to build proprietary MST. This is the same tech that runs the offline tap, and then pay feature to enable it to mimic a card swipe. On the other hand, similar rival technologies such as Apple Pay and Android Pay are unable to offer identical functionality as both run just with NFC-enabled terminals.
To make sure that the Samsung Pay works the way it has been intended to on rival company smartphones, the OEMs will require installing an additional and specialized chip, which will enable MST on their handsets. The source familiar with this matter stated that talks had been held to fulfill this requirement with third party smartphone vendors to provide the necessary chip to the other OEMs to install on their handsets to enable Samsung Pay. However, it is hard to imagine as to why a rival firm would install Samsung proprietary software or hardware in their products, which is why Samsung is exploring another option. In its plan B Samsung planning to sell an additional accessory that can overcome this technical hurdle in other Android smartphones.
Click to read more
and watch the video
or