President Trump and Foxconn reveal plan to open LCD factory in Wisconsin
Foxconn has invested $10 billion to set up a LCD panel manufacturing factory in Wisconsin.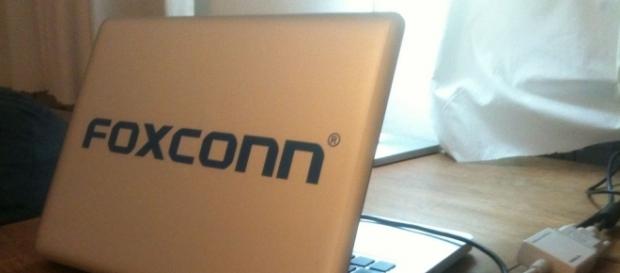 President Donald Trump's 2016 presidential campaign was built on the slogan "Make America great again." He back then campaigned that his motive after becoming president would be to bring industries and businesses back into the country. To do the same, the President for quite a while had been particularly active in engaging the big tech companies. Currently, he focused on shifting the manufacturing unit of Apple's iPhone to the U.S.
While it was not officially confirmed whether Apple head Tim Cook actually promised President Trump he would build three large Apple plants in the United States, it was rumored that the President was in serious talks with Foxconn, the iPhone assembling company. According to reports, it was hinted that President Trump was roping in the China based manufacturing and assembling company to open plants in the United States.
However, these rumors received official confirmation yesterday, when Trump announced that Foxconn has invested $10 billion in building an LCD manufacturing factory in Wisconsin.
Foxconn to set up LCD company in Wisconsin
President Trump announced the news of this investment during a ceremony in White House on July 26, Wednesday. He revealed that Foxconn has agreed to invest $10 billion dollars in building an LCD panel factory in the state of Wisconsin. He also stated that the LCD manufacturing factory in Wisconsin would be set up by the year 2020.
The announcement event was attended by both White House Legislators and industrialists. Wisconsin governor Scott Walker was also present at the event along with Terry Gou, CEO of Foxconn.
President Trump stated that this business deal went through because the citizens of American elected him as their governmental head. Trump was quoted saying that, if he didn't get elected, Gou would not have invested $10 billion in the upcoming project.
Foxconn to receive tax incentives for setting up factory
Foxconn it seems has advantages of setting up a factory in Wisconsin. According to reports the Taiwanese firm will be receiving tax benefits of up to $3 billion as a part of the state fund stimulus for the setting up of the project. However, Trump's role in the setting up of the Foxconn factory is debatable as talks of the same were in place before his election.
Thus, the whole credit cannot be bestowed upon him just yet.
Nevertheless, Gou did take his own sweet time to acknowledge the involvement of the U.S. president. In an official statement, Gou was quoted thanking the Donald Trump and the governor of Wisconsin for their efforts to bring his company to Wisconsin. Initially, the Foxconn plant is expected to employ about 3,000 but will gradually take in more under its payroll. In an estimate, 10,000 more jobs can be created at the upcoming factory.
Click to read more
and watch the video
or