Samsung Galaxy S8 Mini could be the best small phone in the market
The rumored Mini version of the Galaxy S8 will be as powerful as the flagship phone.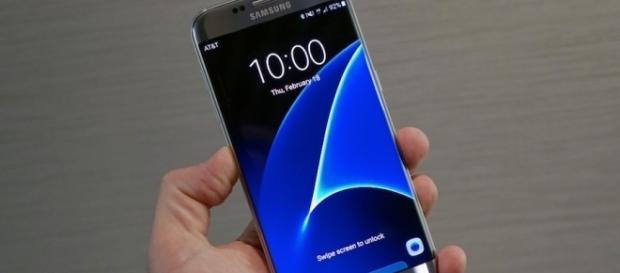 Two of the top phones in the best smartphones for 2017 is the Samsung Galaxy S8 and Galaxy S8 Plus. However, some users prefer smaller screens but with the same high-end options. Luckily, Samsung will address this concern with their next rumored model.
Finding lightweight and smaller smartphones is hard these days. With the releases of larger, bulkier, and heavier smartphones, finding a smaller one will require a bit of luck. However, Samsung might already be building a smartphone to address this problem.
Even if the Samsung Galaxy S8 and S8 Plus were just a few months old, the Tech Giant is already preparing a new model for the flagship phones.
The rumored Galaxy S8 Mini will kick off very soon, and if the rumors are true, this will be the smaller alternative to Samsung's smartphones.
Smaller but powerful
The South Korean company has not created any "Mini" variants since the last Galaxy S5 Mini they released in 2015. It will be an important move for the company if they will make a smaller and cheaper but powerful Mini device.
Although very little information is known about the Galaxy S8 Mini, Samsung might be keeping the similar design as their flagship phones. The phone will have a 5.3-inch edge-to-edge Infinity Display with an extra-wide aspect ratio. It is said to be the same size as an iPhone 7 to give the users a more comfortable feel.
Not the same as its siblings
Although the Galaxy S8 Mini is expected not to be as powerful as its siblings, it is rumored to come with a Qualcomm Snapdragon 821 processor inside.
It will also have 4GB of RAM plus 32GB of storage. The phone will also come with microSD support. The user can save up to 256GB worth of files and media to enjoy. The device will have a 4000mAh removable battery and Android 7.0 operating system.
Based on rumors, this Samsung Mini phone will also include the same 12MP rear camera that the samsung galaxy S8 has. The same iris scanner feature to unlock your phone will be included. However, the voice-powered assistant Bixby might not be included in this mini variant.
More powerful than the S8?
According to Tech Radar, the Samsung S8 Mini might come with the Snapdragon 840 chipset. If this is true, the Galaxy S8 Mini will potentially be more powerful than Samsung's flagship phones Plus in a fraction of the price and size.
The Tech Giant is yet to confirm whether or not this Mini Galaxy phone will push through. If the claims are true, it will come out later before the year ends.
Click to read more
and watch the video
or