While the platforms claims positive results, a significant number of users say otherwise.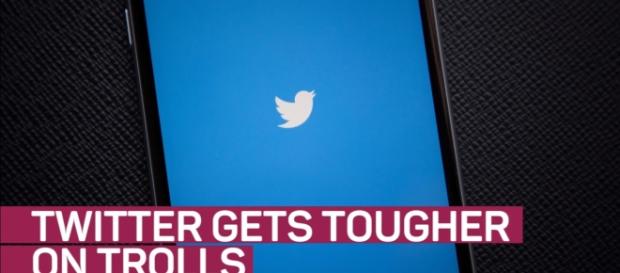 Twitter announced on Thursday that its user safety improvements and newer anti-abuse measures are making a significant impact. The update, however, was received with resistance considering the company declined to present any hard numbers in relation to abuse on its network. The information shared was limited to percentage increases on account suspensions and implementations and measures to limit the account functionality of abusers.
Twitter claims
It has been roughly around seven months since Twitter declared their campaign to combat the systemic abuse problem in the network. This issue has latched onto the company for a decade now and they have decided to make dramatic improvements.
Ed Ho, Twitter's general manager of the consumer product and engineering groups, posted a blog claiming how the users are now experiencing significantly less abuse on the platform compared to how it was six months ago. For the first time as well, statistics and numbers were released pertaining to the cause.
According to Ho, the company has exerted more effort in being vigilant and monitoring abusing accounts. Numbers indicate a 10x increase of suspended accounts and sanctioning limitations on account functionality. Further, they claim that such course of action is changing the behavior of Twitter's most contentious users.
It can be recalled that in November, the company also launched a set of measures to eliminate trolls. This includes a mute button that allows users to filter out conversations that are not necessary or wanted.
In February, they announced a new safe search feature that has the ability to block tweets that pose potential offense. Earlier this week, they even made an attempt to stop user notifications when added to lists; however, the feature was reversed within hours.
Ho further reiterates that all these efforts have collected a positive impact. In fact, they have seen evidence that these anti-abuse features really work, especially the algorithmic filtering tools and customized muting.
Dissatisfaction continues
Buzzfeed News led the quick Twitter search of clear examples of harassment in the last seven months. In these 27 accounts, it was clear that after reporting to Twitter, the cases were dismissed and tagged as non-violation of the rules forbidding abuse.
Further, Twitter users who experienced the same thing were summoned to come out. Much to their surprise, Buzzfeed News received 89 direct messages from users claiming to experience at least one improper dismissal of a harassment report.
More than half of these actually cited multiple incidents. An example includes one account with roughly 900 tweets attacking a female sportswriter. Unfortunately, that account still remains active.
A significant number of Twitter users think that these new security measures may only be new in form, but not in process. The dismissal of valid harassment reports is still ongoing and has not changed much since the old system. The inconsistency in the implementation has pushed frustrated victims to resort to a third party to help and intervene, which normally means the media.
After hearing all the complaints, Twitter issued a statement saying that it recognizes that there's more work to do and that their support teams continuously reviews content on a daily basis. More so, improvements on how to enforce policies are also prioritized and well-noted.
With a quick analysis, it is safe to say that both parties are right. Twitter has rolled out a number of new anti-abuse controls with some impact on the metrics for abuse and remediation. Buzzfeed, on the other hand, is also in the right place to call out the network and insist that a more effective resolution is necessary. However, the feedback with utmost importance goes back to the users and if they continue to feel unsafe and violated, greater security measures must continue to be pursued.
Click to read more
and watch the video
or