The Samsung Galaxy S8 Mini rumored to be in the works
With rumors suggesting that the Mini version of the Galaxy S8 is in the works, will it make Samsung's 2017 a much better year?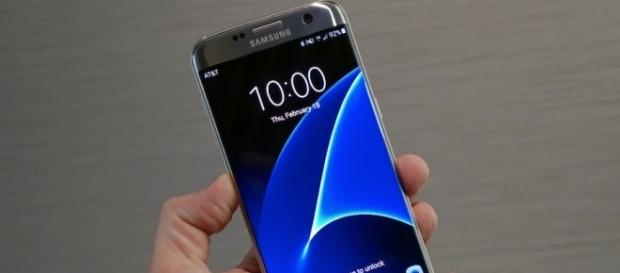 Finding smaller phones is rare nowadays. With the technology world dominated by large-sized smartphones, a small but powerful phone is very hard to find. During the past few years, tech giant Samsung offered the end users a more compact phone but one as powerful as their larger flagship Galaxy line.
However, the last Mini Version released by Samsung was for the Galaxy S5 line in 2014. Based on rumors circulating now, Samsung will bring back the Galaxy Mini versions starting with the newly released samsung galaxy S8.
With Samsung releasing the mini version of their flagship line, this could signal an important change for the company.
There was also some news disagreeing with the release. According to the report released by The Leaker, Samsung will not be releasing a Galaxy S8 Mini version.
Although Samsung was working on the version at one stage, the site claims that the tech giant reportedly decided not to release the version after all.
Smaller but as better
The Galaxy S8 and S8 Plus of Samsung are two of the top phones in the list of the best phones for 2017. However, there are still Android users, as well as those who would like to switch to Android, who would like to get a Galaxy phone with a smaller screen. Since there are still no options for a smaller screen for this Galaxy line, the Galaxy S8 mini rumor is good news for those people.
A Chinese IT company is rumored to be working on the Galaxy S8 Mini. Since the Galaxy S8 line does not have bezels, this version will come with a 5.3-inch screen instead of the standard size of 5.8 inches. Samsung also hinted that the Mini version will come with Qualcomm's Snapdragon 821 system instead of the 835 systems of the S8 and S8 Plus versions.
Although the 821 system is not as powerful as 835, it is still considered high-end compared with other processors found in most Android phones. This system will help Samsung in keeping the costs lower. This is also the reason why the Mini version will be lower in price.
Expandable memory for your priceless memories
The Galaxy S8 Mini will also come with 4GB RAM and 32GB internal storage. Although this storage is considered smaller compared with S8 and S8 Plus, there is a MicroSD slot included in the unit to give the user the capability to increase the storage capacity.
There is little information on when a Samsung Galaxy S8 Mini will hit the market but a lot of enthusiasts are expecting it to be released soon. Although nothing is confirmed yet, if Samsung is already in the process of manufacturing the device, it might be out before the end of the year.
Click to read more
and watch the video
or