PS5 News: Sony takes next step forward in the gaming industry with PlayStation 5
Rate this title
Sony's PlayStation 5 currently in development might be available next year.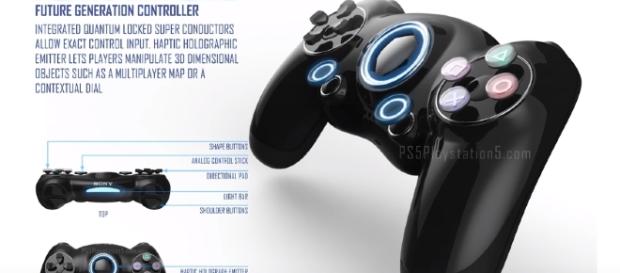 Sony has yet to announce the release date of its PlayStation 5 or PS5. While several analysts claimed that the new gaming system launches in the second-half of 2018, others believe the device won't come until 2019. Nonetheless, what the Japanese tech company can confirm at the moment is that the gaming device is currently in development.
After Sony had launched the PlayStation 4 or PS4, the tech giant introduced an upgraded PS4 Slim and PlayStation 4 Pro or PS4 Pro. Screen Rant reported that the company appears to be taking the next step forward in the gaming universe, considering the company is officially developing the new console.
PlayStation 5 powerful than Xbox One X
The upcoming PS5 console will be considered as the company's most upgraded PlayStation. The new gaming system is expected to be a huge innovation over the company's current gaming systems.
However, PlayStation's America head, Shawn Layden, made it known that the PlayStation 5 will be a full fledged console. Layden believes that once the gaming console is available on the market, it will be much more receptive to 4K content. Meanwhile, Wall Street Analyst at Macquarie, Damian Thong, anticipated the PS5 to be more powerful than Microsoft's Xbox One X.
Expected specs of the console
However, the PlayStation 5 is expected to come along with an upgraded CPU and GPU, most probably based on the new architecture Vega of AMD. As the handling of 4K resolution of the PS4 Pro is far from perfect, the new console will be able to bring true 4K gaming as well as more stable framerates.
The console will be up for grabs in two versions and is also expected to come along with photorealistic graphics. The successor will be backward compatible with its predecessor. Which also means the new device will play the base titles of the PS4. However, the tech giant should go beyond and offer more spectacular specs to make sure that more gamers will replace the PS4.
Regarding price, it is still hard to assume the price of the gaming system as it will depend on the official specs and features of the device. Nevertheless, Sony might not make the console too expensive, and it could be available at around $500.
Segment Next reported that a Twitter user (Tidux) claimed that the tech titan will announce the new console at E3 2018 and will also pitch in the release date for the gaming system.
That being the case, the tech company has yet to reveal the official specs, features and release date of the much-awaited gaming device.
Click to read more
and watch the video
or