PlayStation 5's wait may turn longer; Release in 2018 highly unlikely to happen
Sony's PlayStation 5 is expected to get released either in 2019 or 2020.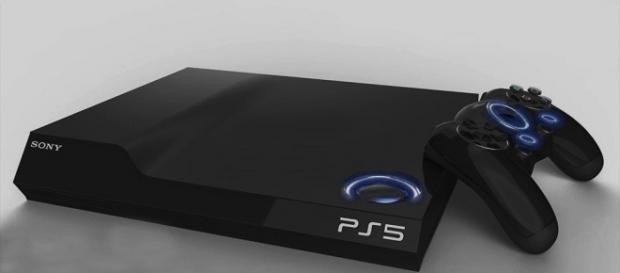 If latest reports are to be believed the highly anticipated Sony PlayStation 5 is highly unlikely to get a 2018 release date. At this point of time what is confirmed is the existence of the PlayStation 4 successor.
According to Tech Times, Shawn Layden, who is the CEO of Sony Interactive Entertainment America, has already confirmed that the company has a PS4 Pro sequel, the PS5, in the pipeline. But he did not announce anything about the release date of the upcoming console.
This has left PlayStation gamers in confusion over when they can expect the launch of the PS5 to take place.
PlayStation 5 might get a 2019 release date
In an interview with Gaming Bolt, Wedbush Securities analyst Michael Pachter said that he is expecting the PlayStation 5 gaming console to release in 2019.
However, he also did not rule out the possibility of the device's launch getting delayed to 2020.
PlayStation 5 will be backward compatible
Patcher indicated that the next PlayStation brand iteration will be backward compatible with PS4 Pro. This means that the gaming console will also run base PS4 game titles and support 4K and 240 frames per second gaming. He said that the PS4 Pro is a half a step toward the PS5.
The analyst believes that Sony is waiting for the market to turn completely 4K supportive before moving ahead with the release of their new console. He reiterated that the tech giant will likely roll out a 4K capable gaming console when the 4K TV market will reach around 50 percent in the USA and around 35 percent in the other parts of the world. Patcher added that he believes that Sony has already made specific plans for the next console and they very well know what they need to do to get everything right.
Post the release of the PlayStation VR headset, gamers are expecting that the PS5 generation console will come out with support for virtual reality. If this is true then Sony is expected to invest heavily in VR technology for the release of the next-gen console. Among other rumors, the PS4 Pro sequel is expected to come out with a flexible and upgradable design, a fast RAM memory, portable gaming feature and controllers with wireless charging feature.
Macquarie Capital Securities' Damian Thong had earlier predicted that the PS5 could get unveiled in the second half of 2018. Not all predictions turn out to be true, so, we request our readers to grasp the rumored information with a hefty pinch of salt as nothing yet about the PlayStation 5 release date has been officially announced by the makers.
Click to read more
and watch the video
or