Sony PlayStation 5 with 4K support will roll out in 2019, analyst says
PlayStation 5 will hit the gaming world with amazing specs and features.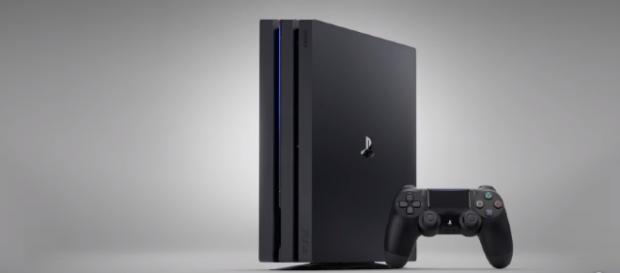 Sony launched the PlayStation 4 Pro console last year, while Microsoft is gearing up to unleash its most powerful gaming system, Xbox One X, before 2017 ends. However, game enthusiasts might be saddened to know that the highly anticipated PlayStation 5 or Ps5 might not be available next year.
Sony's America president, Shawn Layden, confirmed that the tech giant is indeed working on the PS4 successor, but Layden did not pitch in the release date of the console.
Wedbush Securities analyst, Michael Pachter, made it known that the tech company will not release the PlayStation 5 next year, but the device might be available in 2019. However, Pachter pointed out that the Japanese tech giant could also roll out the next-gen PlayStation in 2020.
Although the PS5 is expected to be released as a next-gen console, Pachter anticipated that the upcoming gaming system will run PlayStation 4 Pro games, which could run PS4 titles too. The analyst also claimed that the gaming system will surely support 4K.
The Wedbush Securities analyst believes that as Microsoft will roll out its 4K-capable console later this year, Sony will launch its own 4K-capable PlayStation 5 in two years' time. Pachter claimed that the Japanese tech giant is probably timing it better for the reason that the company is going to release a 4K capable console when the 4K TV market reaches 50 percent in the United States and 35 percent across the globe.
PS5 more powerful than Xbox One X
However, Wall Street Analyst at Macquarie, Damian Thong, predicted that Sony's upcoming gaming system will be more powerful compared to the Xbox One X.
As the PS4 is successful in delivering VR experiences, the next-gen PlayStation gaming console is expected to arrive with a virtual reality (VR) support. As the tech company will be dealing with the issues that occur in the latest PlayStation console, Sony could boost PlayStation 5's performance, which includes a higher bandwidth.
PS5 alongside Grand Theft Auto 6
Furthermore, the PS5 will be available in two versions, with each variant available with different features. The gaming device is also expected to arrive with photorealistic graphics. Interestingly, the gaming console is anticipated to come alongside the much awaited "GTA 6" video game.
In spite of that, Sony has yet to announce the official release date, specs, features and details of the highly anticipated PlayStation 5.
Click to read more
and watch the video
or