OnePlus 5 smartphone has a new problem
Users of the recently launched OnePlus 5 quickly discovered that the phone has a 911 call issue.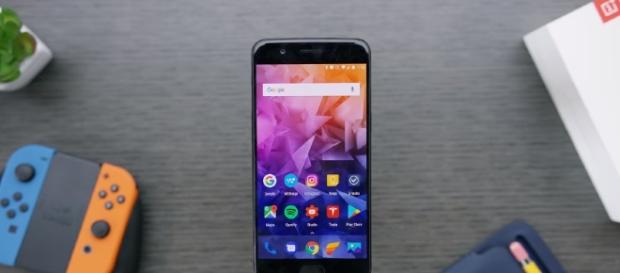 The OnePlus 5 Android smartphone has a new problem. Several OnePlus 5 owners are reporting that the mobile device will reboot when they make a 911 call. A number of users have taken to Reddit to share the videos of the issue. They suspected that the problem could have something to do with the GPS system of the mobile device.
Smartphone's 911 call problem
According to The Next Web, the 911 call issue of the OnePlus 5 smartphone was first brought up by handset owners on Reddit. Nick Morrelli, one of the Redditors, shared a short video showcasing the handset's troublesome glitch. The video clip showed the Redditor calling 911 for emergency services. The smartphone was trying to connect the call, but it suddenly turned off and begun rebooting.
The troublesome glitch is currently being speculated to have been triggered by the GPS system of the device. As emergency numbers are able to link into the handset's GPS feature, so that the 911 operator will be able to find the location of the user.
This kind of issue could further endanger individuals who need emergency services. However, OnePlus 5 owners are now being advised to test their smartphones if the bug is present, for the reason that some users are claiming that the problem is not happening to their devices at all. Nevertheless, smartphone owners who have the same problem should have a backup handset just in case.
OnePlus 5 head to head with Galaxy S8
On the other hand, as the OnePlus company recently made a comeback to the smartphone industry with its exceptional OnePlus 5, the device is being pitted against the Galaxy S8, to find out which of these two top-end mobile devices a person should buy.
According to Expert Reviews, OnePlus' latest smartphone comes with an aluminium body along with a front fingerprint scanner. Meanwhile, the Galaxy S8 is available with a slick metal-and-glass sandwich design.
The OnePlus 5 is powered by Qualcomm's Snapdragon 835 processor and is up for grabs with either a 6GB of RAM and 64GB internal storage, or an 8GB of RAM and 128GB internal storage. But, neither of the models offer a microSD slot. The smartphone is available with a 3,300mAh battery.
The microSD slot for storage expansion is offered on the S8, which is equipped with either the Qualcomm Snapdragon 835 chipset or the Exynos 8895 processor. Samsung's mobile device is available with a 4GB of RAM and a 64GB of internal storage.
On the software front, both handsets run on the Android Nougat OS.
Click to read more
and watch the video
or