The flagship might release by the end of the August with top-end specs.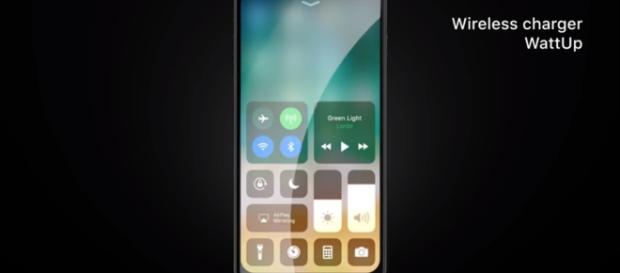 iPhone 8 is probably the most anticipated-smartphones of the year. The rumors about surrounding the iPhone 8 are endless. Like what will it be called, as Apple is not set to move to a three-year cycle for design overhauls? So, forget the S7 it's probably going to be iPhone 8. Apple may remove the numbers altogether and simply call it the iPhone. Whatever it's called, it's the 10th year anniversary of the Apple Iphone, so one should not expect anything less than big fireworks.
Here are six things to know about the next iPhone
Firstly, it's the screen. Apple looks to have signaled its intention to ditch the power-hungry LCD screens in favor of OLED screens.
Samsung has been doing it for a little while now, and many reports have sighted that Apple is ready for the same. Next is the rumored glass screen. Reports suggest that the key Apply supplier Foxconn is already in the process of making an all glass design for some time. It could be a wraparound but it most likely to be a slim bezel, bezel display. Which means the screen size could grow without increasing the phones footprints.
News design of the Flagship
A ceramic body doesn't look like a reality right now as Apple's manufacturing process is yet equipped for that. Following on from one might be wondering where the home menu will go if one may see a bezel less display. Well, it looks set to be incorporate a virtual alternative built into the screen itself. This concept seems to be supported by various reliable Apple leakers.
It will also be using an Iris scanner to unlock the phone, which could also record the biometric data of the user if a successful patent granted in early 2016 is evidence of this.
If the bezel less display is to be believed, a rumor of a 5.8-inch screen seems credible. But with the successful sales of the SE series, it is likely there will be a variant available with small screen size. It is worth noting that the largest screen Apple has produces yet is the 5.5-inch screen in the iPhone 6 and 7 plus models. There haven't been any significant spec rumors, but one can expect an A11 or A11 fusion chip to be infused. A step up from the A used in the 7 and 7 Plus. Along with this one may also see an improvement in the camera, including a rumored 3D camera. Lastly, coming to the release date. Earlier on there were rumors of a summer launch, but now a September launch looks more likely. Stay tuned for more tech news, leaks, and rumors.
Click to read more
and watch the video
or