Moto Z2 Force: price, features, specs all you need to know.
The upcoming smartphone Moto Z2 Force is believed to be one of best flagship phones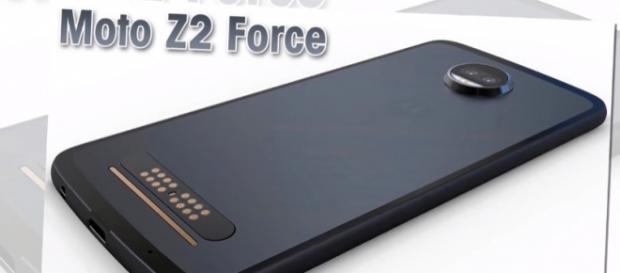 The all new smartphone from Motorola is believed to be one of the best of its kind. With an almost indestructible screen, it has all the latest hardware required for long durability. The smartphone is a follower of last year's Verizon-exclusive Moto Z Force. With remarkable technology, Motorola has managed to capture the market once more. Plus, the Moto Z2 Force is all set to take it one step higher.
Along with its parent company Lenovo, Motorola has brought some unique smartphones over the past years.
The latest release has its refined design and has already started becoming famous at the "Hello Moto World" event in New York. The high-end Android handset has incredible features and specifications that every Android phone deserves.
Dual camera setup and shatter proof screen
The most prominent features for the Moto F2 Z Force is the unique dual-camera setup and the shatter proof screen. Arriving with a 5.5-inch Quad HD Super AMOLED display, it consists of a ShatterShield display technology. That is a huge advantage and selling point since the gadget will not crack or shatter from every day falls. That said, the tech giant has given a guarantee for the screen not to shatter.
Motorola has also introduced a new dual-camera setup, which has more rounded edges. The phone has two 12-megapixel f/2.0 cameras that have a laser autofocus and phase detection. One camera will shoot in color and the other in monochrome. It also has special effects like depth of field, which will allow its users to blur the background behind the subject.
The images are said to have high quality and steady mode of capture.
High-end specifications and features
The company has not only focused on the smartphone's outer appearance, but they have also emphasized on its hardware and software. Arriving with a Qualcomm's Snapdragon 835 processor, it has 64GB of storage and is supported by a 4GB RAM. At the moment, the Moto Z2 Force will run on the Android 7.1 Operating System. However, the company has promised an upgrade to the Android O. It has a sleek design when compared to its predecessors.
The battery capacity is also believed to be excellent as it consists of a 2,730mAh battery. The smartphone might be a little expensive since it is $720 and even higher on AT&T carriers, but it is certainly worth for its high-end technology. Preorders for the phone had already begun today, and it will go on sale on August 10th, 2017.
Click to read more
and watch the video
or