Microsoft Surface Phone to launch this year, here's what to expect
Microsoft after long will be introducing its much-awaited Surface Phone device this year.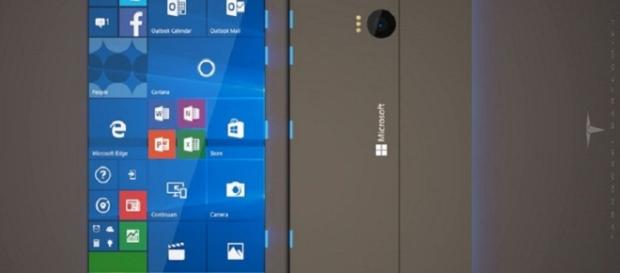 It's been almost two years since Microsoft began work on its upcoming Surface phone device. After eliminating its Windows-based smartphones towards the end of 2016, the smartphone manufacturer apparently shifted their focus towards preparing the "ultimate mobile device" for 2017. While the firm was expected to launch the smartphone sometime last year itself, that never really took place. Several reports published in the recent past are certain that the technology market is nearing the launch of Microsoft's Surface Phone.
Features are not confirmed
Microsoft CEO, Satya Nadella has described the upcoming phone as carrying features that have never been seen before.
Either way, the Microsoft flagship smartphone will fall in direct competition with other leading brands and their respective flagship smartphones including Google's upcoming Pixel 2, Samsung's Galaxy S8 and S8 Plus and Nokia's 8 and 9 smartphones.
As for the specifications of the smartphone, Microsoft is expected to pack a 5.7-inch full-HD display with its Surface Phone. Furthermore, the upcoming Surface Phone will most probably be powered by Qualcomm's Snapdragon 835 system-on-chip processor, reported The Inquirer. At the same time, there will be variants that will run on the Windows 10 software as well. The company is apparently working on three versions of its upcoming phone. Each of these versions is specifically built for certain types of users.
The three editions of the smartphone
The three variants namely Consumer Edition, Business Edition, and Enthusiast Edition will be priced differently.
The highest priced version of the Surface Phone will pack Snapdragon 835, while the other two variants will pack Snapdragon 820 or Snapdragon 821 processors.
The camera is not expected to be anything out of the ordinary. If reports are believed to be true, then the smartphone will sport a 12MP rear camera along with an 8MP front shooter for selfie lovers. There hasn't been much development on further specifications of the smartphone either, as the device is speculated to offer 6GB of RAM along with 128GB of internal storage.
Microsoft is expected to pack a foldable display with its upcoming Surface Phone. Apart from this, the firm might even launch its stylus pen with the smartphone. However, none of the above-given information has been attested as yet. The smartphone will be priced at around $1,100 and the device will be launched towards the end of this year.