Apple iPhone 8 launch delay reported
Apple is reportedly working on adding newer features to its iPhone 8 device.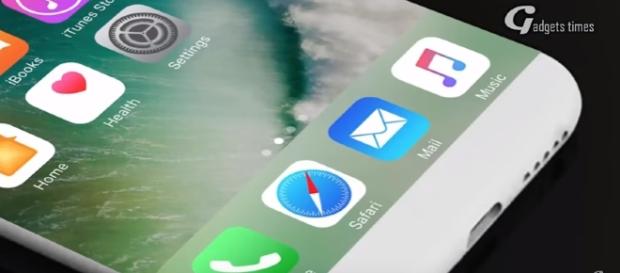 2017 is a year full of smartphone launches. All the way from big brands such as Samsung, Nokia, and Google to other small-scale companies including Xiaomi, Huawei, and OnePlus have something great to offer to its consumers. Apple, in particular, has a lot of pressure on its shoulders. The Cupertino tech-giant completes 10 years with its iPhone family this year. To mark this celebratory moment, the company is apparently prepping its upcoming iPhone 8 with a revolutionary design as well as next-generation features. The firm is occasionally rumored to be working with different brands in order to integrate never-seen-before specs in its iPhone 8 devices.
Company is working on new features
On the similar lines, Apple has been rumored to be working on bringing a rear-facing 3D laser system for its iPhone 8 smartphone.
The firm has even apparently hired professionals to ensure that the job is carried out with perfection. However, Fast Company reported that panic had ensued at the Apple headquarters with engineers and designers running around to meet the deadline. The addition of a 3D laser system was made very last minute. As reported by Express, the company wasn't prepared for the sources required for the making of a 3D laser system. Due to the lack of resources at the correct time, there is a high possibility that the iPhone 8 might be delayed altogether. The company usually launches its smartphones in the month of September. The annual Apple event traditionally takes place after the completion of IFA.
Release date is still not confirmed
While the iPhone 8 unveiling will take place in September, the smartphones won't be available for sale until a couple of months later.
Apple reportedly decided to pack its iPhone 8 device with a rear-facing 3D laser system in an effort to make its smartphone compatible with all the modern-day technologies. Multiple technologies like Augmented Reality (AR), virtual reality (VR) and 3D-viewing experiences are becoming increasingly popular among the smartphone users these days. It seems like Apple will be giving in to this trend too — just like many of the other big smartphone brands such as Google and Samsung. As far as the location of the feature is concerned, MacWorld wrote that reports suggest that the 3D laser system might be integrated on the rear panel of the smartphone — right next to the device's camera.
Apple also notably launched a special AR-Kit with its iOS 11 software at its recently-concluded WWDC, 2017 event.
Therefore, the above-mentioned rumor seems plausible as the company is surely working towards making its iPhone 8 compatible with the modern-day technologies including Virtual Reality (VR), Augmented Reality (AR) and others.
Click to read more
and watch the video
or