Microsoft Surface Book 2: A complete round-up
The upcoming Surface Book 2 is expected to fall in direct competition with Apple's MacBook Pro series.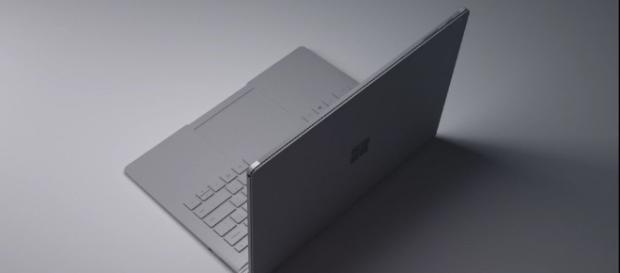 The tech market has been waiting for the arrival of Microsoft's Surface Book 2. Speculations indicate that the device might be launched by the end of this year. However, this has not been confirmed yet. The upcoming flagship laptop is expected to compete with Apple's MacBook Pro series. Let's take a look at the top features expected to be included with the laptop.
4K display is the flagship feature
Rumors suggest that the upcoming Microsoft Surface Book 2 is supposed to feature a 13.5-inch 4K display with 3,840 x 2,160-pixel resolutions.
The main highlight of the device will be its display quality. Rumors even indicate that the upcoming Microsoft Surface Book 2 is even going to extend support for modern-day technologies including virtual reality, augmented reality and 3D-touch as well.
Given these top-notch features, the said device will carry a hefty price-tag. If reports are believed to be true, then the device will most probably come at a starting price of $1,000. Since the laptop will come tagged with such high-end features, the system will require being powered by a strong base.
Powered by Kaby Lake processor
While the Microsoft laptop is going to be powered by the latest version of Kaby Lake processor, the information still hasn't been confirmed as yet. It is being reported that the power-packed Kaby Lake architecture will extend its support for quad-core processors. This will come along with a termal envelope of around 95 watts (w). On the connectivity front, the device will offer USB 3.1 Type-C port, Thunderbolt 3 along with several CPU and GPU enhancements as well.
There hasn't been any detail regarding the device's battery life that has been made available as yet. However, the Surface Book 2 might come powered with a battery strong enough to last at least 8 hours in on stretch on full-charge. It's quite obvious that most of the device's battery will be eaten up due to the number of high-end specifications that will come equipped with the same.
Apart from this, Microsoft is also expected to bundle up a Surface Pen along with the device. The company filed for a patent sometime earlier this year, which indicated that the firm is working on a revamped stylus pen to accompany its device. The company hasn't provided any official confirmation regarding the same as yet. It remains to be seen what exactly will take place when Microsoft finally unveils its much-awaited gadget.
Click to read more
and watch the video
or