MacBook Pro 2017: Everything to know about
Following given is the complete compilation of all the information gathered regarding the MacBook Pro 2017.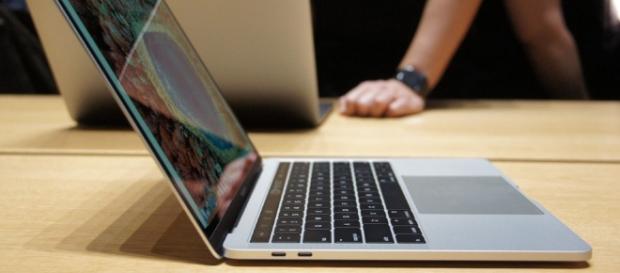 Cupertino tech-giant Apple upgraded its line-up of processors at the recently-concluded WWDC, 2017 event. Thanks to this initiative, it is now known that the latest generation of MacBook Pros will come powered by faster Kaby Lake chips. Despite the given upgrade that Apple announced; the company is still expected to further enhance the laptop's user experience. There have been a lot of rumors that indicate that Apple might include a new 32GB internal storage option with its MacBook Pro.
Speculated price of Apple's flagship device
Apple's previous MacBook Pro (2016) model was launched at a base price of $1,499.
At that time, the company didn't withdraw its 2017 models. In fact, they slashed the prices of the same. It was only later that Apple decided to do away with some of the Apple's MacBook Pro (2015) models. Since the upcoming MacBook Pro (2017) is merely a reiteration of its predecessors, an exorbitant rise in the price is not expected. The device may revolve around the price range of $1,499 itself. Like mentioned previously, Apple decided to upgrade its refreshed lineup of MacBook Pros with an upgraded processor at the WWDC, 2017 event.
Thanks to this, the latest line-up now features the latest Kaby Lake processors complimented with a 15-inch non-Touch Bar built upon Broadwell's processor.
Rumored specs and features
As far as the graphics are concerned, the new line-up is now powered by Intel's Iris Plus Graphics 640 – a slight upgrade from last year's Intel Iris Graphics 550. It did come across as a surprise when Apple decided to ditch the idea of using processors from AMD in its MacBook Pros. However, the company seemed to have compensated for the same by making use of the former in its new iMac Pro models.
Additionally, most of the MacBook Pro (2017) models come in two storage options including 8GB RAM and 16GB RAM. However, Apple is also expected to unveil a new 32GB RAM option as well. This will especially benefit the professional users in the market. However, the above-given information hasn't been confirmed by Apple as yet.
The 2016 MacBook Pro model was especially revolutionary because of its upgraded Touch Bar feature. The strip-screen came equipped with multiple abilities including multi-touch gestures, DJ applications, and photo-editing tools that made the overall user experience extremely fun and exciting.
It appears like Apple decided to carry the same thing forward in its 2017 models as well. The latest MacBook Pro is now available on company's official website for purchase. The device comes upgraded with the latest macOS update as well.
Click to read more
You will watch a video to read the news
or