MacBook Pro 2017 starts mass production, to release this year with new specs
The 13-inch and 15-inch variants of the MacBook Pro 2017 has begun its mass production.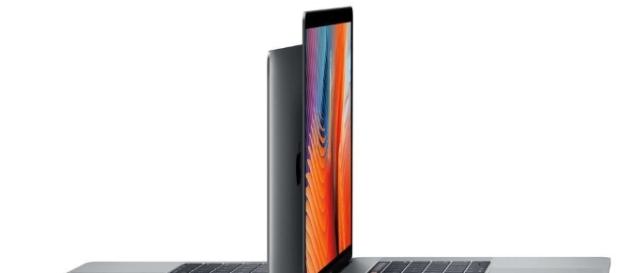 It's all systems go for the highly anticipated #Apple #Macbook Pro 2017. In the previous months, the device has been subject to many speculations. With the usual silence on the end of the Cupertino-tech giant, patrons resorted to predictions and speculations for the device's potential specs and features. However, a recent report from an analyst might give us solid details of what the upcoming device will be like.
What to expect from the upcoming device
Ming-Chi Kuo, KGI Securities analyst, and a reputable source of information for Apple devices said that the MacBook Pro 2017 will be released with two variants. The Cupertino-based tech giant will release the 13-inch and the 15-inch variants of the device.
In addition, both will run on Intel's latest Kaby Lake processors. With the Kaby Lake processor under its hood, the upcoming device can potentially increase its memory up to 32 GB. This will significantly improve overall user's experience while living up to its "Pro" moniker.
Aside from the expandable memory feature, Kuo was also quoted saying that the next generation of MacBook Pro 2017 will be one of the most significant redesigned product of 2017. He added that the 15-inch variant would most likely feature the 32 GB of RAM.
Release date and price
According to Ming-Chi Kuo, the mass production of the upcoming device would begin in the fourth quarter of 2017. In other words, it will be available to the consumers at the end of the year. The upgraded laptop devices from Apple is something that patrons should look forward to but would indeed entail a longer waiting time.
Meanwhile, several reports claim that the base level of the MacBook Pro 2017 without the Touch Bar would be released at a significantly reduced price, which is roughly around $1,200. This would be an ideal replacement for the 13-inch MacBook Air.
USB-C hub
Meanwhile, accessory manufacturer Satechi recently launched an accessory that will solve one of the biggest issues of the previous model of the MBP. It can be recalled that apart from the limited RAM several consumers were not happy with the device's port. The 2016 model was released with only a single USB type-C port. With the latest product from Satechi, users can now enjoy a total of seven ports in its three-in-one hub. It includes a 4K HDMI port, Thunderbolt 3 Port, USB-C port, two USB 3.0 ports, and a microSD/SD card reader. All of these are housed in a sleek and slim aluminum hub that comes in Space Gray and Silver color options. The hub is available for only $100 and is compatible with the 13-inch and 15-inch variants. #Release Date