LG V30 launches on Sept. 28 in the U.S., pre-order stars Sept. 17
LG's latest flagship handset, LG V30, will soon be available around the world.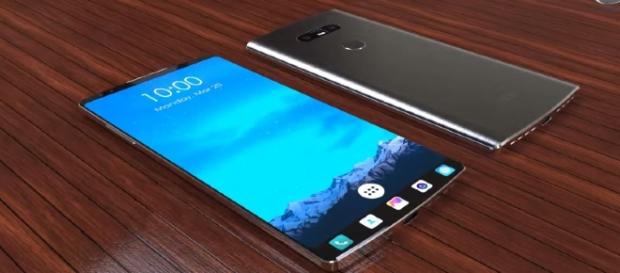 The LG V30 Android smartphone will be competing against Samsung's Galaxy Note 8. However, details about the release date of the Android smartphone have been unveiled.
Samsung is widely expected to unveil the Galaxy Note 8 on August 23 during the Unpacked event in New York. Nonetheless, an internal document cited by Android Authority made it known that the LG V30 will be revealed on August 31 at the IFA 2017 event, which will transpire in Berlin.
The document containing the release plans of the smartphone also noted that the handset would be going on sale in South Korea on September 15. Afterward, pre-orders in the U.S. will start on September 17, and the actual sale date of the mobile device will be on September 28. The good news is that it will be a short wait for tech fans to get the device, as the smartphone will be available globally by the end of September.
Smartphone will be up for grabs in European markets
Interestingly, LG fans would be delighted to know that the LG V30 Android smartphone will be the first in the V-series to be available in Europe. It's unclear if the exact release date for the European market will be on September 28, but Slash Gear reported that the mobile device would be rolling out there along with other regions.
However, LG V30's rear panel was leaked a few days ago, which seems to confirm that the handset will arrive with one of the trademarks of the company's V-series, the dual camera. According to GSM Arena, aside from the LED flash functionalities as well as the Laser autofocus, the fingerprint sensor will also be located at the back.
Specs of the handset
Regarding the specs, the smartphone is expected to come along with a 6-inch OLED display with 18:9 aspect ratio, glass back and a built-in headphone DAC. The LG V30 will be powered by Qualcomm's Snapdragon 835 chipset, coupled with a 64GB of internal storage and a 4GB of RAM (contrary to the previous reports that suggested 6GB of RAM). The device will run on Android 7.0 Nougat operating system. The smartphone will also include a 3300mAh battery, wireless charging and will have a codename, Project Joan.
LG needs its new smartphone to be a hit, as the tech giant is dealing poor sales with the LG G6 smartphone. Not to mention the fact that LG's new smartphone will be going up against the Note 8 and Google's next-gen Pixel smartphones.
In spite of that, the handset will be promoted by Joseph Gordon-Levitt's Hit Record.
Click to read more
and watch the video
or