'Sexier' Samsung Galaxy Note 8 to be in stores soon
An event this month is expected to reveal the features of the new product.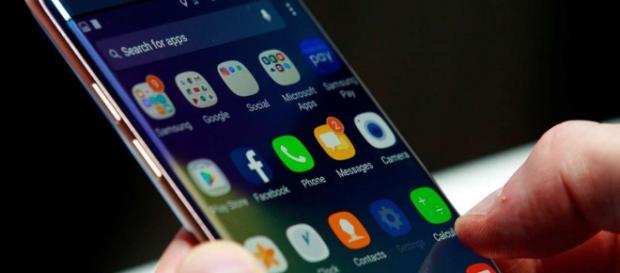 There is a new Samsung mobile device hitting the store shelves soon – it is great, sexy and less curvy. How much will Samsung fans love the new Galaxy Note 8?
This August, multinational conglomerate company Samsung is reportedly holding a launch event in New York to introduce the newbie to town. It is unpacked event on August 23, telling fans what Samsung GalaxyNote8 has to offer, Digital Trends stated in a report.
"Samsung has officially confirmed that it will not get rid of the Note line, and there's a very strong chance we could see the samsung galaxy Note 8 launch before the end of 2017," Christian de Looper wrote in the article for Digital Trends.
What to expect
Though most of what consumers know so far are speculations and rumors, technology websites already detailed what they can expect from the new Samsung Galaxy Note 8. From the storage, processor, design and color schemes, this report will reveal that fans and customers should expect from the new release.
Storage - The

Samsung Galaxy Note

reportedly will have a massive 6 GB of RAM and 256 GB of storage. There will also be an "Emperor Edition."
Processor - Digital Trends mentioned that the company would release an improved version of the processor from the Galaxy S8 last April.
Design – For design-savvy consumers, the same report noted that the speculated version would feature a design that is "less curvy, flatter and thicker." Available colors will be black, orchid gray and deep blue as the new color scheme.
Release date and price
Several publications are one in saying that the end of 2017 will release the Galaxy Note 8.
Assumed to be the official launch of the new model, an event is slated to happen this August in New York City which Samsung will host.
For those asking for the price, the Galaxy Note will retail for a much high price at first according to an insider, which places it around $1,160.
With everything that is on the line for Samsung, there is no wonder the company has recorded high profits in the second quarter of the year despite scandals that it faces. Tech Crunch reported a record-high $9.9 billion net profits for Samsung in the second quarter of this year, much higher than the records last year. This is credited from higher sales, patronage and increasing popularity of the brand.
"Despite being slammed by scandals, Samsung recorded business with a net profit of $9.9 billion for Q2 2017," Jon Russell of Tech Crunch wrote.