iPhone 8 has fewer color options, but one version will have 5.8-in OLED screen
iPhone 8's 10-nanometer A11 chip will be both faster and more efficient.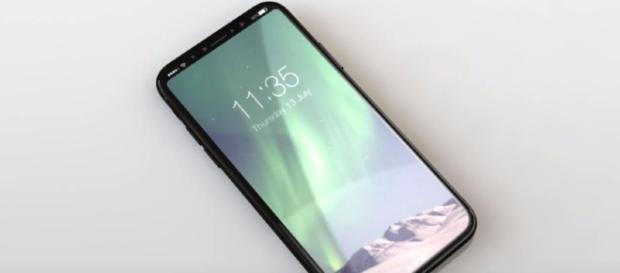 Apple is still months away from rolling out its iPhone 8, but speculations and rumors continue to spill details about the highly anticipated mobile device. While the Cupertino based tech giant tries to keep most of its features under wraps, reports are claiming that the smartphone will not arrive with a white color option.
According to Elite Daily, the iPhone 8 will be available with a very few color options as the tech company will not launch a white version of the handset. However, Mac Rumors reported that at least one version of the upcoming handset will boast a 5.8-inch OLED edge-to-edge display with an improved pixel resolution as well as a glass body.
Device with wireless charging technology
Considering that the iPhone 8 will serve as the tech company's 10th-anniversary handset, the smartphone is expected to arrive with top-end specs and features, which include wireless charging technology and a vertical dual rear-facing camera.
Apple's forthcoming smartphone is expected to come along with a new design, rear-facing Touch ID sensor, an Apple A11 chip, support for LTE speeds of almost 450 mbps and a face-scanning technology. The mobile device will measure 71 x 143 x 7.4mm and runs on iOS 11 operating system with P2P payments and an improved Siri.
Smartphone's release date
As for its release date, according to Christian Post, the mobile device will be released alongside the iPhone 7S and 7S Plus. However, since Apple will celebrate its 10 years in the handset manufacturing business this September, the tech company is expected to announce the iPhone 8 during the September event.
Nevertheless, BGR reported that the smartphone won't be ready for Apple's traditional mid-September launch. The mobile device might hit the shelves sometime between October to December. The tech titan has experienced a shortage of supplies for the smartphone's customized OLED panel as well as issues with integrating a Touch ID feature.
Some smartphone enthusiasts have stated that the alleged delay of the new iPhone may cause them to purchase Samsung's Galaxy Note 8 instead. The new iPhone's main competitor will boast a 6.3-inch AMOLED screen, a dual 13MP camera, Qualcomm's Snapdragon 835 processor and a 6GB of RAM. As reported by Android Headlines, Samsung's new smartphone might be equipped with the best camera ever built.
In spite of that, Royal Bank of Canada analyst, Amit Daryanini, stated that the delay of the device will not change iPhone's demand dynamics.