Google Pixel 2 will have no headphone jack and will impact iPhone 8 sales
Pixel 2 is expected to arrive with a powerful processor and an impressive camera.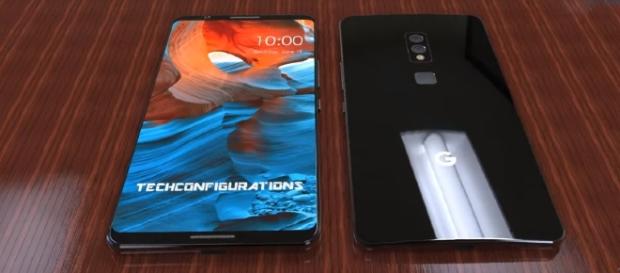 New renders of Google's upcoming Pixel 2 and Pixel 2 XL seem to confirm that the smartphones will look brilliant. The new renders,which came from Steve Hemmerstoffer or OnLeaks, made it known that the next-gen Pixel devices will be available without the 3.5mm headphone jack.
Learn Bonds reported that Google's new mobile devices will only come along with a USB Type-C port, which means users would have to go wireless via Bluetooth headphones. However, as reported by Forbes, the USB-C port headphones would not have a huge selection, which could indicate that the Pixel 2 and Pixel 2 XL smartphones would be more frustrating rather than innovative.
Nonetheless, the headphone jack seems to become a thing of the past, as several tech companies opt to ditch the feature on their next-generation handsets. Apple launched the iPhone 7 last year without the headphone jack.
Many tech experts believe that tech firms are rushing into this strategy as there are no alternatives that support a headphone jack-less smartphone. Apple's Bluetooth earbuds for additional costs were not received well by tech enthusiasts.
However, it will be interesting to see how the search engine giant would justify removing the headphone jack on their next-gen Pixel smartphones. Also, Google's forthcoming mobile devices are expected to have a bulky camera, which are different from the original Google Pixel smartphones.
Release date
Meanwhile, as Apple's iPhone 8 will be unveiled in September, and Galaxy Note 8 will arrive in the third quarter this year, this would potentially pit the Google Pixel 2 against the flagships of the two big players in the smartphone industry.
Google's smartphone is expected to arrive in October.
Pixel to have an edge over iPhone 8, Note 8
According to Value Walk, as Apple's 10th anniversary iPhone and Samsung's phablet are expected to have a price tag of at least four figures, this could be a marvelous news for Google's new handset, which is believed to retail at around $699. Considering that the specs linked to the new Google Pixel 2 are expected to be extremely competitive, the lower price point of the device could have a serious impact on the smartphone market.
Nevertheless, Google's latest handset is expected to arrive with Qualcomm's Snapdragon 835 chipset, paired with a 4GB of RAM and 128GB of built-in storage. The second generation of the Pixel is anticipated to come along with a better camera, a 12MP dual rear camera and a 7MP front camera.