Internal sources have stated that the upcoming device will be released in the United States in September.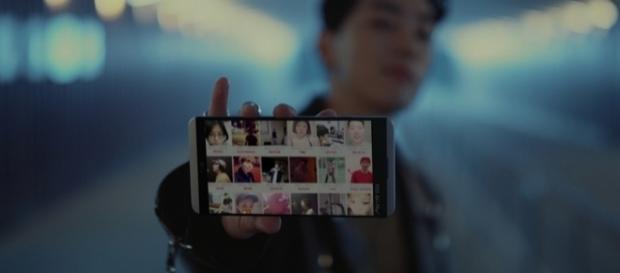 LG has sent out its invites for its event on August 31, scheduled a day before the commencement of IFA trade fair in Berlin, Germany. The company is expected to launch the LG V30 flagship handset at its August 31 event. Following the launch of the handset, it will go on a worldwide sale which will include the European nations as well.
If the rumor turns out to be true, then it will be the first time the countries in Europe will be getting an LG V-series in hand. However, a source familiar with the matter has stated that the LG V30 will also be released in the United States.
LG V30 to come to the U.S.
Android Authority, in an exclusive report, stated that it had gotten hold of an internal document from LG.
This document reveals the plans of the South Korean OEM about its upcoming handset LG V30, the successor of the LG V20. According to the document, the smartphone is codenamed JOAN and will be revealed as speculated on August 31.
Following the launch at the event, the handset will be hitting the market on September 15 in its home country, South Korea. Following the release of the smartphone in South Korea, the document reveals that LG plans to launch the device in U.S. and will start pre-orders on September 17.
The handset will go on sale in the United States on September 28, eleven days after the announcement of the pre-order. As for a European release, the document does not reveal when the South Korean OEM will put the handset on sale. However, it does state that the handset will be launched globally on September 28, which will include the European nations.
Specs and features of the impending handset
LG V30, the second flagship line-up of the South Korean OEM – the first being LG G6 – is one of the most anticipated handsets of the year. This upcoming smartphone can well be considered as a worthy competitor to Samsung's upcoming flagship Galaxy Note 8.
The latest leaks and rumors hint that the upcoming device may be the first LG smartphone to sport an edge-to-edge 6-inch OLED display with minimum bezels. The handset is also rumored to be powered by Qualcomm's latest offering - the Snapdragon 835 processor.
Regarding memory, it is yet unclear as to what kind of configuration the handset will come with. It could either feature 4 GB of RAM and 64 GB of storage similar to most smartphones that have been unveiled this year or it can take things up a notch and sport 6 GB of RAM like the OnePlus 5 smartphone.
Click to read more
and watch the video
or