LG takes the wraps off its mini V20 smartphone
The Dubbed 'LG Q8 device comes with water-resistant capabilities and many other features.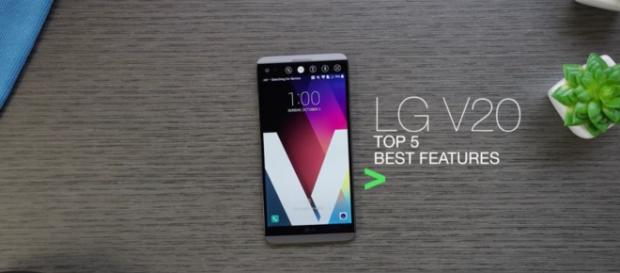 Earlier this year, technology giant LG took the wraps off three smartphones under its 'Q' series of the line-up. These smartphones namely, LG Q6, Q6 Plus and Q6a fall in different price-categories and come along featuring similar features.
The firm has now added another smartphone to its Q-series of smartphones Dubbed, 'LG Q8.' Experts believe that the smartphone is a mini version of the Lg V20 smartphone, which was introduced sometime last year. In fact, even the company itself likes to refer to the device as a mini version of its flagship device, LG V20.
The V20 mini might have competition with rumored Galaxy S8 mini, but the said device is yet to release. LG is said to trying to establish itself in the premium range smartphone market, and V20 Mini might help the company in this ambition.
Specs and features
As for the specifications, the LG Q8 smartphone features a 5.2-inch QHD display panel with a resolution of 106 x 1,040 pixels. The smartphone further comes with a protected layer of Gorilla Glass 4. In fact, the smartphone also comes along with a secondary display that is located on the rear panel of the smartphone.
Design-wise, the LG Q8 smartphone is pretty similar to its flagship device, LG V20. By the visuals, it appears like the former is built using metal. Moreover, the smartphone also comes with support for waterproofing capabilities, Quad DAC for an enhanced audio experience and other such features. The smartphone is powered by Qualcomm's Snapdragon 820.
This particular aspect is different from LG V20, which came powered with Qualcomm's Snapdragon 821 chipset.
On the storage front, the LG Q8 smartphone is known to offer 4GB of RAM alongside 32GB of internal storage. Users even have the option of expanding the memory through the use of its microSD card-slot option.
Powered by Android 7.0 Nougat
On the camera front, the recently-introduced LG Q8 smartphone packs a dual rear camera system with 13MP and 8MP sensors respectively. Apart from this, the device also sports a 5MP front snapper as well. 4K 2160-pixels viewing ability further accompanies this.
The smartphone further houses a 3,000mAh battery that is non-removable by nature. Lastly, the smartphone runs on the latest Android 7.0 Nougat operating system as well. The firm hasn't made any mention of the pricing details as yet. Therefore, it remains to be seen what exactly takes place next.
LG V20
Click to read more
and watch the video
or