iPhone 8's final design revealed: a stunning look
The latest leak regarding Apple's iPhone 8 showcases a bezel-less design complimented by a vertically aligned dual rear camera on the back.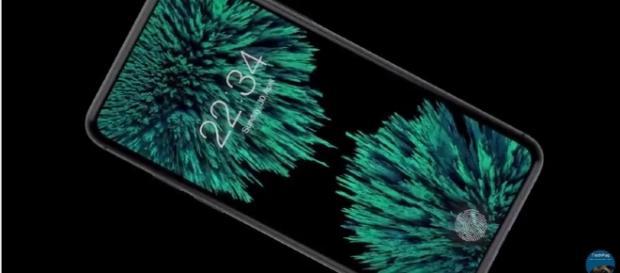 All eyes are looking at Apple this year as the Cupertino technology giant completes 10 years with its iPhone family and is expected to mark the occasion with the launch of its iPhone 8. Due to the given occasion, there is a lot of pressure on Apple at the moment. The firm is expected to pack the best of what they have to offer in its upcoming smartphone. The leaks and speculations regarding the upcoming smartphone have been making the rounds since forever now. However, the latest one provided by well-known publication Forbes claims to be the final version of what the smartphone will look like.
The final design of iPhone 8
Forbes has posted what they claim to be the final design of the upcoming iPhone 8 device. The media publication claims that they have gotten their hands on the CAD file of Apple's iPhone 8 through the help of their secret sources in the firm.
On the basis of the information provided through the leaked CAD file, it seems like Apple is going to back a completely bezel-less design with its upcoming iPhone 8 device. Apart from this, the firm is also expected to include a dual Rear Camera set-up that will be placed vertically as well.
Specs and features
This falls in line with the previous prediction that was made by prominent Apple analyst, Ming Chi-Kuo who stated that the Cupertino tech-giant was going to pack the highest screen-to-body ratio possible in its iPhone 8. In fact, he even went on to claim that the screen-to-body ratio seen in the iPhone 8 will be unlike any other feature has seen before in a smartphone. According to previous leaks, the upcoming iPhone 8 device is expected to pack a 5.8-inch display as well. The front panel of the smartphone will be accompanied by a front-facing camera as well along with a fingerprint scanner that will be embedded below the display of the device.
It is interesting to note how the latest CAD file-based leak defeats the previously prevailing rumors that indicated that Apple might be planning on placing its dual rear camera set-up horizontally on the smartphone. The company is also expected to pack a rear-facing 3D laser system as well. The company is apparently integrating its device with this particular feature because Apple wishes to make its smartphone compatible with modern-day technologies such as Augmented Reality (AR), Virtual Reality (VR) and others. The upcoming device is expected to fall in the high-end category, with its price starting at $1,000.
Click to read more
and watch the video
or