iPhone 8 launch might get delayed, here's why
Apple is also speculated to be working on integrating its upcoming iPhone 8 smartphone with a rear-facing 3D laser system.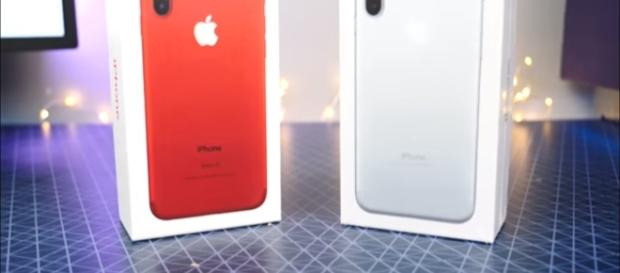 Apple completes a total of 10 years with its iPhone flagship device with this year's launch. If reports are to be believed, the upcoming device is going to come packed with all the top-notch, impressive specifications that will help Apple mark the celebratory occasion. A slew of rumors and speculations regarding this have been emerging online ever since the launch of iPhone 7 and 7 Plus devices. The latest one, however, claims that the upcoming iPhone 8 is going to come with a rear-facing 3D laser system.
An ultimate beast smartphone
According to a report by Gadgets 360, Apple is speculated to be working on integrating its upcoming iPhone 8 smartphone with a rear-facing 3D laser system. The feature is expected to greatly improve the augmented reality, Virtual Reality and other such-related technology experiences of the smartphone-user.
The feature is going to be located on the rear panel of the device, right next to the camera module. Apple announced a new AR-Kit at its recently-concluded WWDC event. This is also a further indication that the Cupertino tech-giant is serious about integrating as many specifications as it possibly can in order to support the modern-day technology. According to another report by Fast Company, Apple is also reportedly working on a sensor system that will allow smartphone users to better understand the various functionalities of augmented reality apps as well.
Packed with interesting features
This will reportedly take place through the use of the laser technology. The firm will also particularly be concentrating on the Auto-Focus technology in order to enhance the photographic capabilities of the upcoming iPhone 8 device.
The report by Fast Company also indicates that Apple plans on using the laser system by VSCEL. Engineers at Apple have been working on the VSCEL laser system in order to improve the camera specifications. Needless to say, the latest rumor falls in line with the prediction made by JP Morgan analyst Rod Hall. He had earlier suggested that the upcoming iPhone 8 will come equipped with 3D laser technology that will greatly enhance the facial recognition abilities of the iPhone 8 device.
At the same time, it also seems like Apple might delay the launch of its iPhone 8 device by some time. Apple is apparently working on getting everything done before time runs out, but if the specifications aren't ready in time — then there's a possibility that the smartphone's availability for sale will be delayed.
Click to read more
and watch the video
or