iPhone 8 leaks: Massive changes hint at delayed launch
Newly leaked speculations suggest Apple is unlikely to release iPhone 8 any time soon.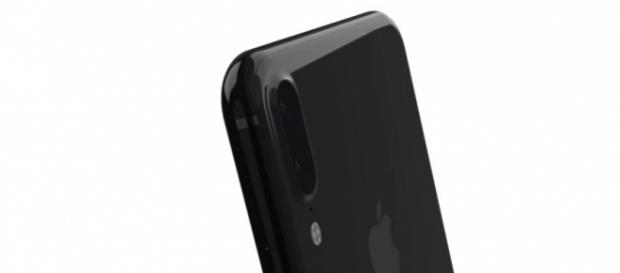 Touted as Apple's 10th anniversary iPhone, the iPhone 8 has been floating around the rumor mill for quite some time now. While zealous fans continue to wait for the arrival of the long rumored handset with bated breath, their excitement is likely to dwindle if a recently surfaced report proves to be true.
The new iPhone's release date delayed
According to Mac Otakara and the Royal Bank of Canada Apple is highly unlikely to launch the hotly-anticipated iPhone 8 anytime soon. As if that weren't enough, the former goes as far as claiming that the company will not only cut back color options but also oust a major feature.
More bad news for iPhone fans
As far as hitting the store shelves is concerned, Mac Otakara says the iPhone 8 will not ship before Q1 2018 i.e.
around October to November. Moreover, the site hazards a guess that the white color version has already been dumped. Adding salt to the wound, Apple could cancel the Touch ID as well. The speculation stems from the fact that the feature is not likely to be built in the power button and the possibility of it being embedded in screen seems considerably low.
With Touch ID removed, the Cupertino-based tech giant will be paving the way for an alternative known as 'Face ID.' It is imperative for Apple to immediately establish this newfangled facial recognition technology as safe, quick and hassle-free just like the much-lauded Touch ID, particularly in an arduous situation like bright sunlight or low light. Royal Bank of Canada's analyst Amit Daryanani shares the same opinion as Mac Otakara which cites accumulative supply chain data to suggest a noticeable OLED iPhone delay.
The site believes the device will not have its initial shipment before October and volume shipments until November or December time span.
Considering this could come to fruition, iPhone fans are advised to prep for a rampageous pre-Christmas rush. Moreover, this could also lead to third party sales of Apple's iPhone 8, which would come bearing a steep price tag. No doubt, a hike in price is likely to spoil spirits of some users; however, the new iPhone's massive changes could be nothing short of sensational in the real world just like they appear on paper.
On the bright side
The internet is rife with all sorts of reports and speculations surrounding the upcoming iPhone. Lining with this, BGR pointed to a slew of newly spotted renders that seem to rubber stamp the existence of a hot new feature. The site deems Apple's decision to get rid of a white iPhone 8 as good news, and here's why.
According to the site, an iPhone featuring a white face would result in extirpation of the graphics to a certain degree at the top of the display. By only launching the new iPhone 8 in black, Apple can keep the areas on one or the other side of the screen cutouts exclusively for status bar info keeping the backdrop black. #iPhone 8 leaks #iPhone 8 design #iPhone 8 release date