Nokia 9: All rumors in once place
Nokia 9 has been among leaks for several months now and is expected to launch soon.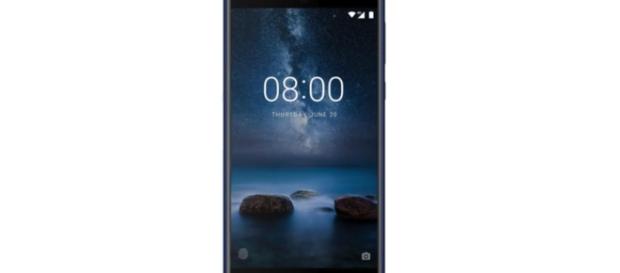 According to Gadgets 360, The nokia 9 smartphone is Expected to be among the premium offerings made by HMD Global soon. Leaks and speculations regarding the smartphone have long been surfacing online. The device will be nothing like what Nokia has already launched, such as the Nokia 3, Nokia 5 and Nokia 6 smartphones as they carry mid-range category of specifications. However, the upcoming smartphone will surely be competing with high-end devices including Samsung's Galaxy S8, S8 Plus, Note 8, Google Pixel 2, Pixel XL 2 and Apple's iPhone 8. The following points supply a complete compilation of all the Rumors regarding the upcoming smartphone in one place:
Price and release date
Nokia 9 qualifies as being the most expensive and heavily-speculated offering made by Nokia this year.
The smartphone is expected to come packed with top-notch specifications. Therefore, it is obvious that the device will probably be priced higher than usual. If reports are believed to be true then the upcoming Nokia 9 smartphone is going to be priced at $850. The launch-date of the upcoming smartphone is still a mystery. There has been no indication from the side of the company either.
Specifications of the device
According to India Today, it will probably feature Carl Zeiss Optics just like Nokia 8. Another Gadgets 360 report surmises that the "Nokia 9 has been tipped to come with a 13-megapixel sensor the or at front as well." which is a feature of all the rumors and leaks. Endless rumors suggest that the upcoming Nokia 9 smartphone is expected to pack a 5.5-inch QHD display. At the same time, there are many reports that indicate that the smartphone will come with a 5.3-inch display with QHD resolution.
In terms of the processor, the smartphone might feature Qualcomm's Snapdragon 835. For Nokia 9, you can also expect a 22MP rear lens and a 12MP front shooter.The smartphone is expected to house a 3,000mAh battery and will probably run on the latest Android 7.1.1 Nougat operating system. On the storage front, the smartphone might pack 8GB of RAM. However, that hasn't been confirmed yet. In terms of storage nothing has come out yet but it is expected that smartphone could come up with 4GB RAM.
Needless to say, none of this information has been confirmed by the company as yet. Therefore, it remains to be seen what exactly takes place next. Until something more official is released by the company, readers will just have to take all this information with a grain of salt.