iPhone 8: latest leaks confirms design, video shows all sides of the device
Here are the details about the iPhone 8 based on the latest leaks including design, specs, price, and features.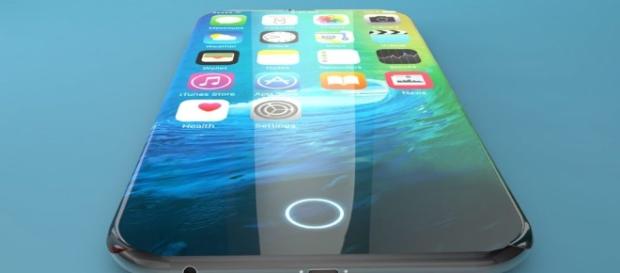 The iPhone 8 is one of the most talked about devices in the online world. Speculations about the flagship device of the Cupertino-based tech titan have been making rounds as early as 2016. The reports range from Leaks to speculations and appear almost every day. With the substantial flow of information, as early as now, even without official confirmation from Apple, consumers have the idea of what the device will look like. The latest leaks to confirm these speculated specs came from a renowned maker of Apple smartphone's cases.
Latest leaks
The latest information about the iPhone 8 was shared by Forbes. In one of its article, it was revealed that Nodus co-founder Jack Spencer was responsible for the latest information about the flagship device of the Cupertino-based tech giant.
Nodus is a reputable maker of cases for Apple's flagship devices. Spencer revealed that the company recently received CAD models from one of its supply chains. It was believed that the model sent accurately depicts the highly anticipated flagship device. Interestingly, the company is very confident about the information it received and it is currently manufacturing the range of cases for the most-awaited smartphone. The leak shows a magnetic case and dock combo, which confirms the major leaks previously revealed for the device.
Dummy unit
Aside from this information from Nodus, another video was uploaded on YouTube by EverythingApplePro earlier this week. The YouTuber claims to have obtained the CNC manufactured dummy unit of the flagship device of the Cupertino-based tech giant. You can check out the video provided below.
The footage confirmed the same information consumers learned earlier. It shows the device sporting a 5.8-inch display. Interestingly, it does not have the home button. This confirms that the Touch ID will be embedded in the display. The video also flaunts the Augmented Reality optimized rear dual camera that is vertically setup.
With so much information surfacing about Apple's flagship phone, the only thing left undisclosed is the exact build materials of the device. Consumers already know that it will have an OLED display and will house the iOS 11. Aside from that, the device was greatly anticipated to be released equipped with a wireless charging feature. Moreover, with the impressive specs and features speculated to be the flagship device, there are several sites already predicting about its retail price in the market. There are claims that the device would be available for $1,000 or more.
We will keep you posted with more updates about the iPhone 8 as soon as information becomes available. For your daily tech news and updates, visit Blasting News.